Sequoyah Invitational Basketball Tournament complete brackets and all tournament teams are attached. We hope to see you at SIBT 2023!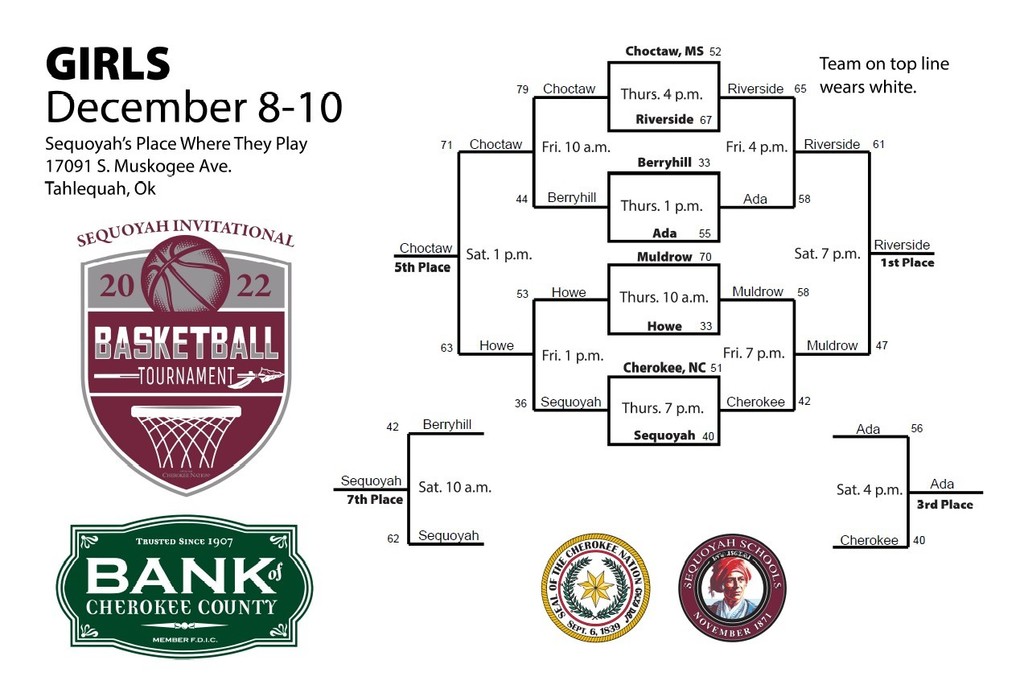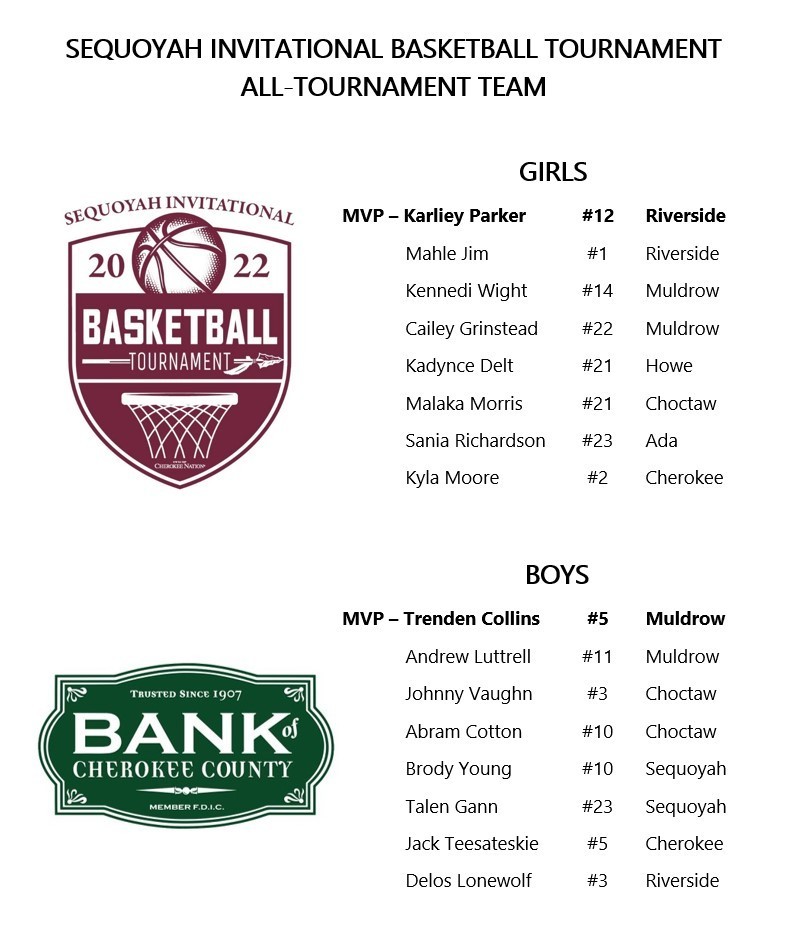 The 9th grade boys home game vs. Eufaula scheduled for this evening has been cancelled. 9th grade girls will still play at 5:00.

Don't forget to pre-order your yearbook!!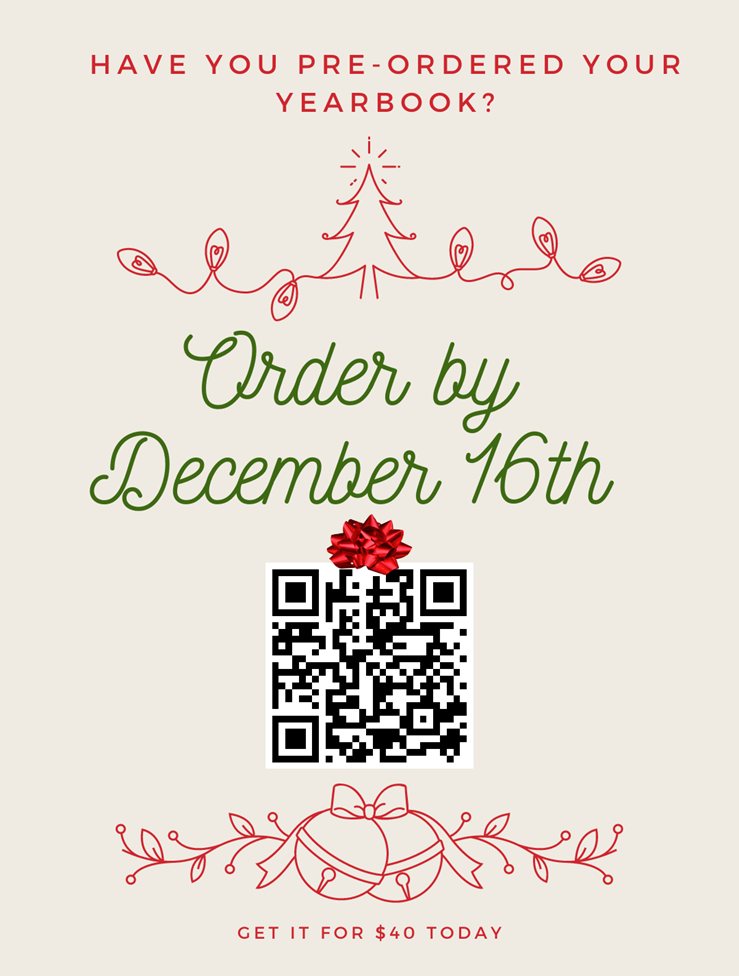 The band Christmas concert this evening will be livestreamed to YouTube.com/CherokeeNation. The Pride of Sequoyah sounds great! Check them out in person or on YouTube for a good show.

Please join us for the Pride of Sequoyah Band Christmas Concert Monday, Dec. 12, 6:30 The Place Where They Play

Congratulations to our SHS Indians for placing 3rd in the Sequoyah Invitational 🏀 Tournament and to Brody Young and Talen Gann for making the all tournament team! SHS boys beat Cherokee (NC) 56-49 in the 1st round and Jones 63-55 in the 3rd place game. The only loss was 33-44 to Muldrow, the SIBT champion, in the semifinal. SHS girls placed 7th with a 62-42 win over Berryhill. We deeply appreciate all of the schools, teams, fans, staff, and volunteers who made the 1st annual SIBT a great experience! Girls Champion: Riverside, Runner-up: Muldrow, 3rd: Ada, 4th: Cherokee (NC), Cons. Champ: Choctaw (MS). Boys Champion: Muldrow, Runner-up: Choctaw (MS), 3rd: Sequoyah, 4th: Jones, Cons. Champ: Cherokee (NC).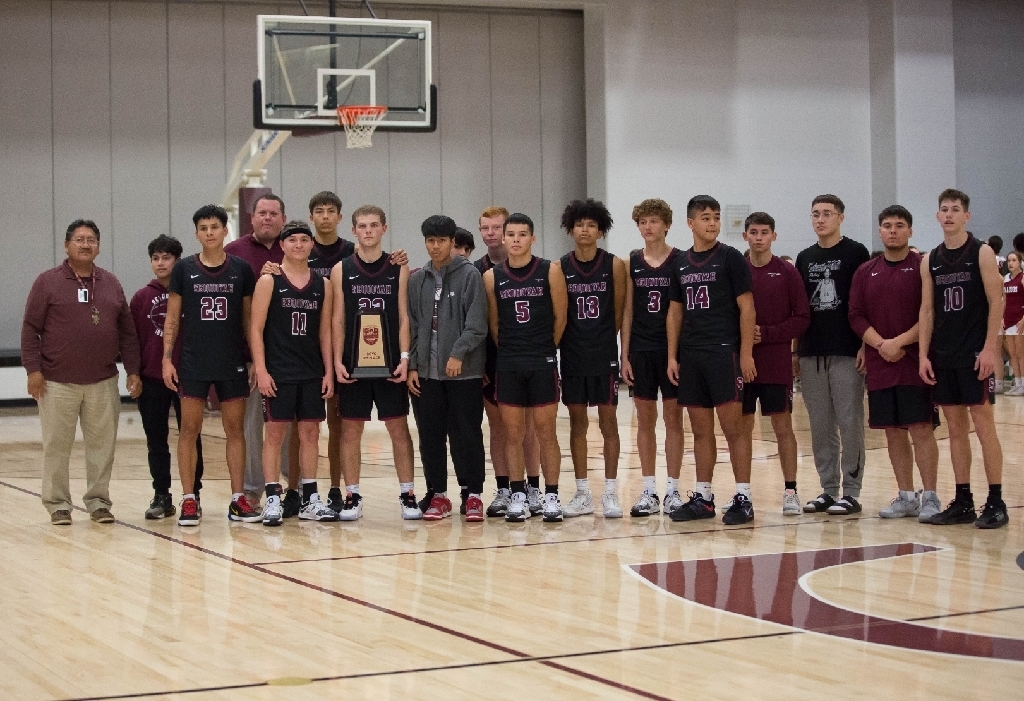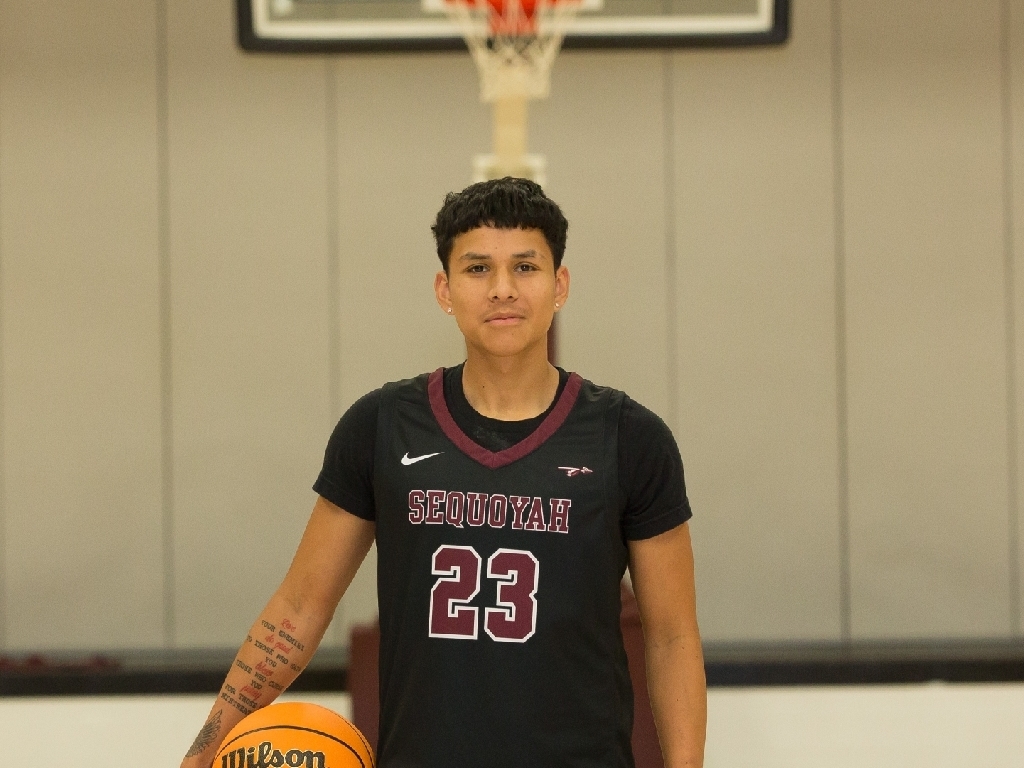 Last chance to be part of our 1st annual Sequoyah Invitational Basketball Tournament is tomorrow. We hope to see you here! Sequoyah girls play at 10am vs. Berryhill. Boys play at 5:30pm vs. Jones.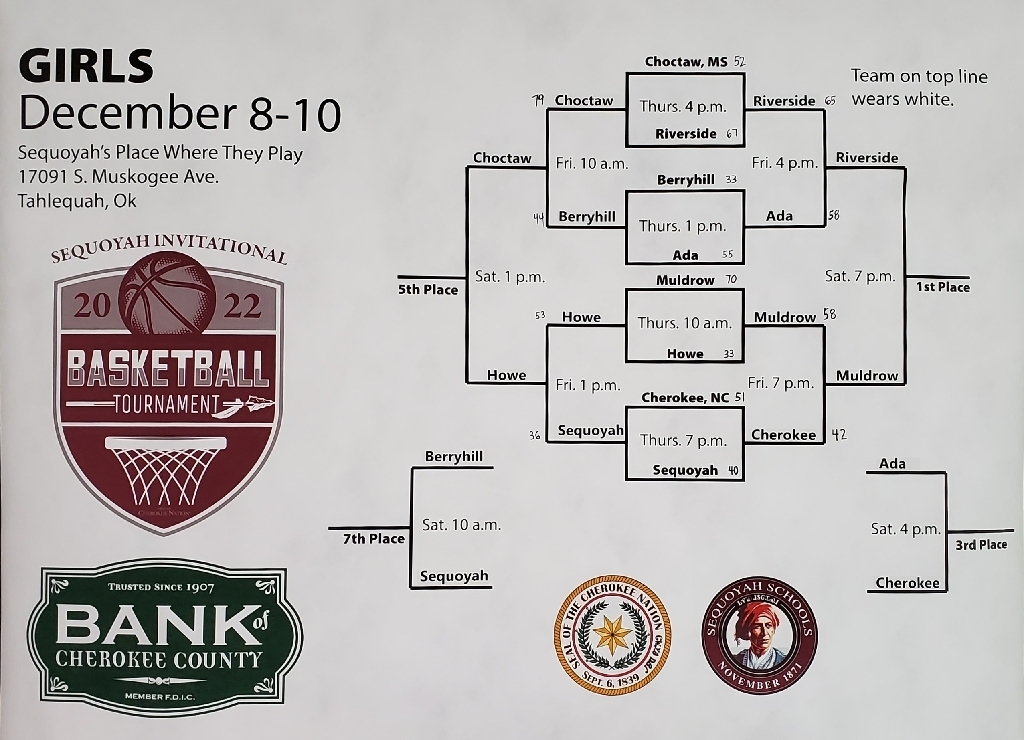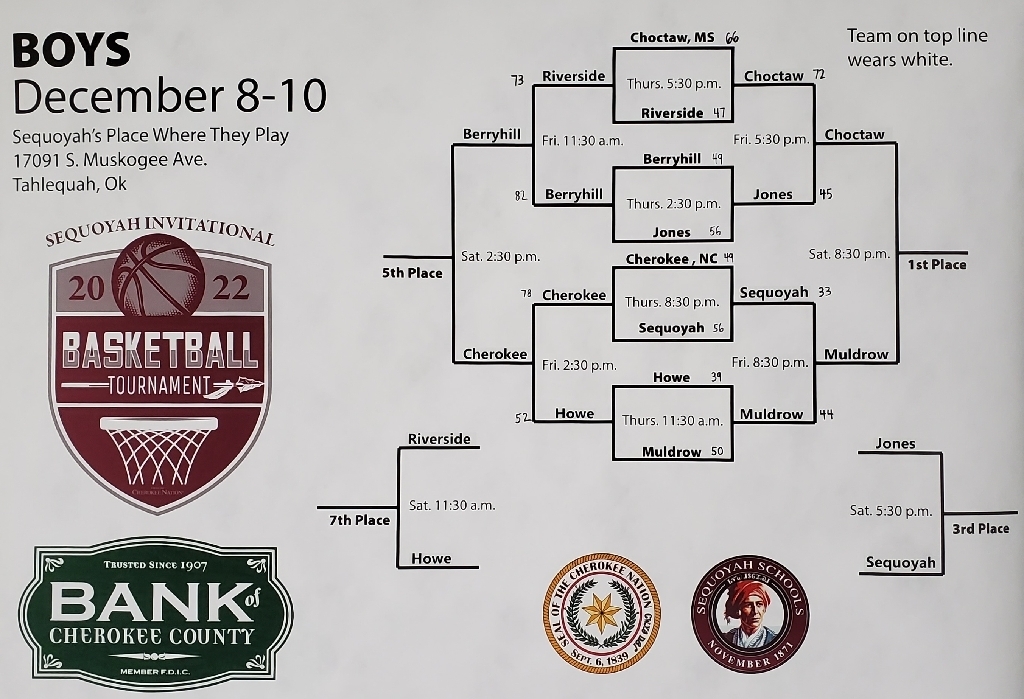 Day 1 of SIBT is in the books. Great day of HS 🏀. Packed house tonight at SHS's Place Where They Play! Friday Girls Schedule: 10a Choctaw v. Berryhill 1p Sequoyah v. Howe 4p Riverside v. Ada 7p Muldrow v. Cherokee Friday Boys Schedule: 11:30a Riverside v. Berryhill 2:30p Cherokee v. Howe 5:30p Choctaw v. Jones 8:30p Sequoyah v. Muldrow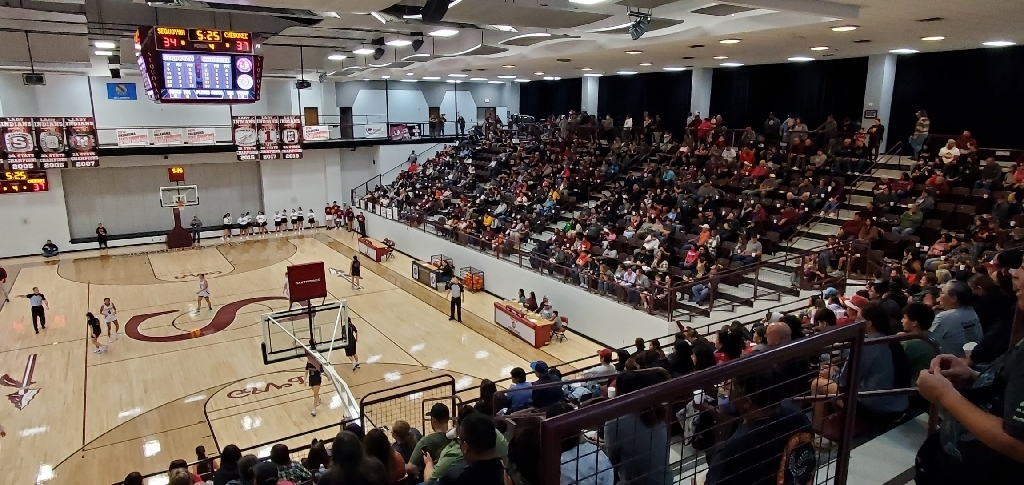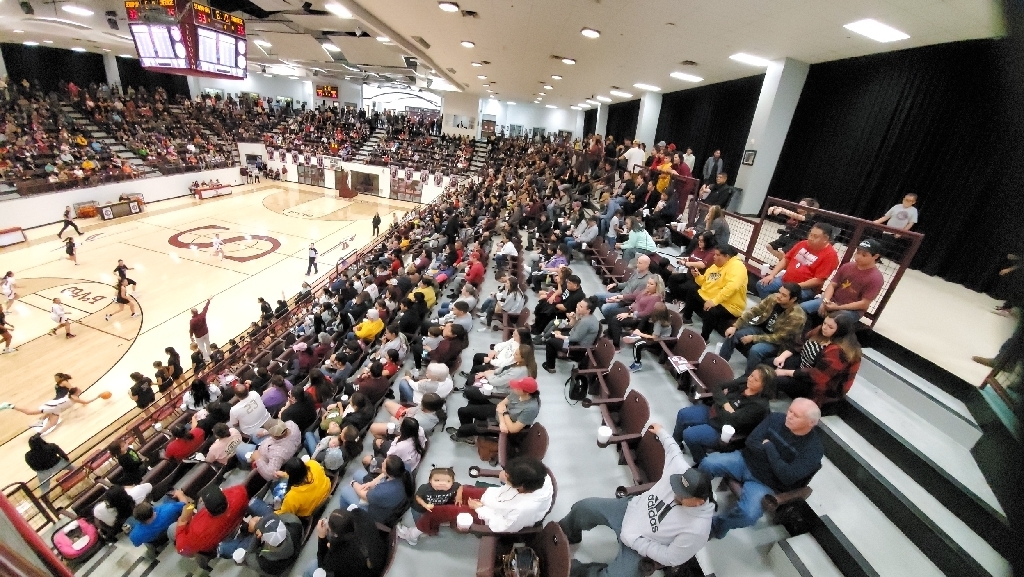 Sequoyah Invitational 🏀 Tournament starts tomorrow morning! All games (not just Sequoyah's) will be livestreamed to YouTube.com/CherokeeNation. Maps showing parking, entry locations, etc., and brackets are attached. We hope to see you!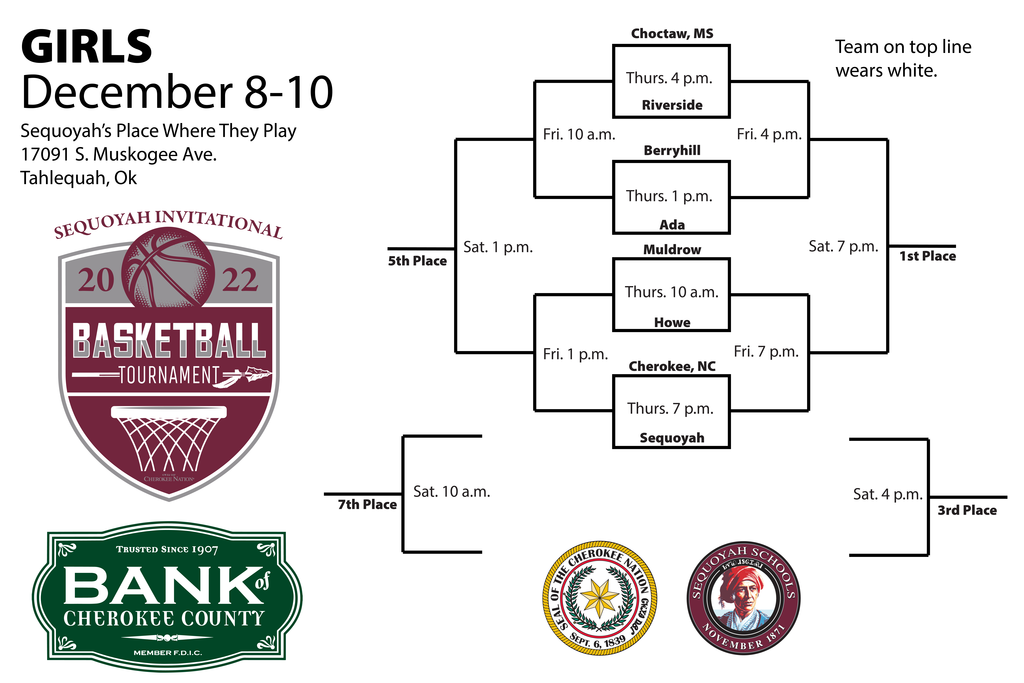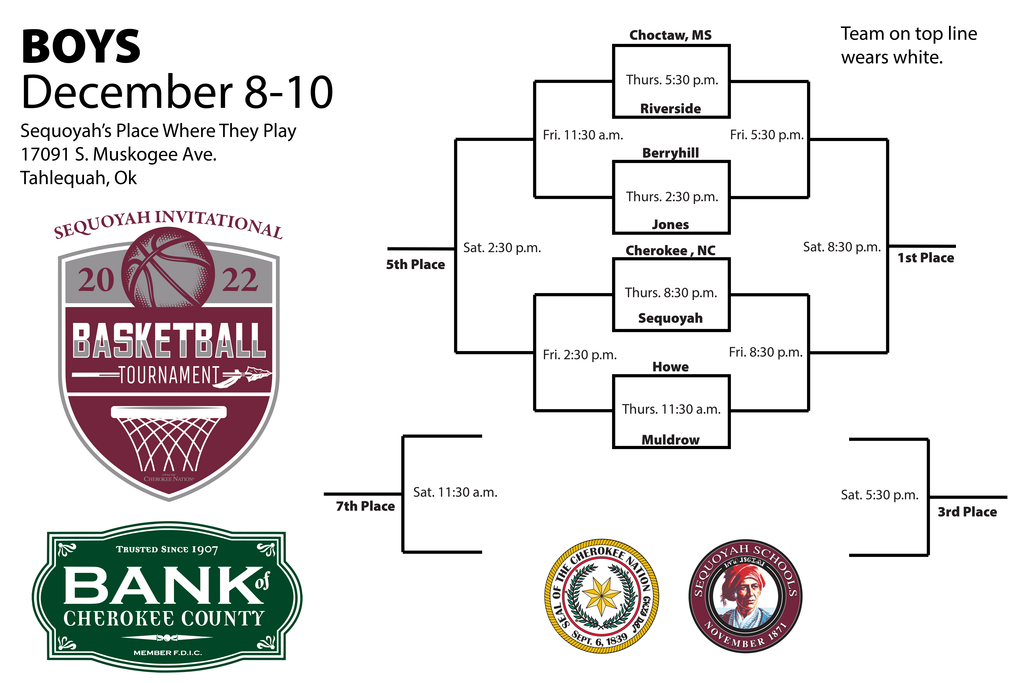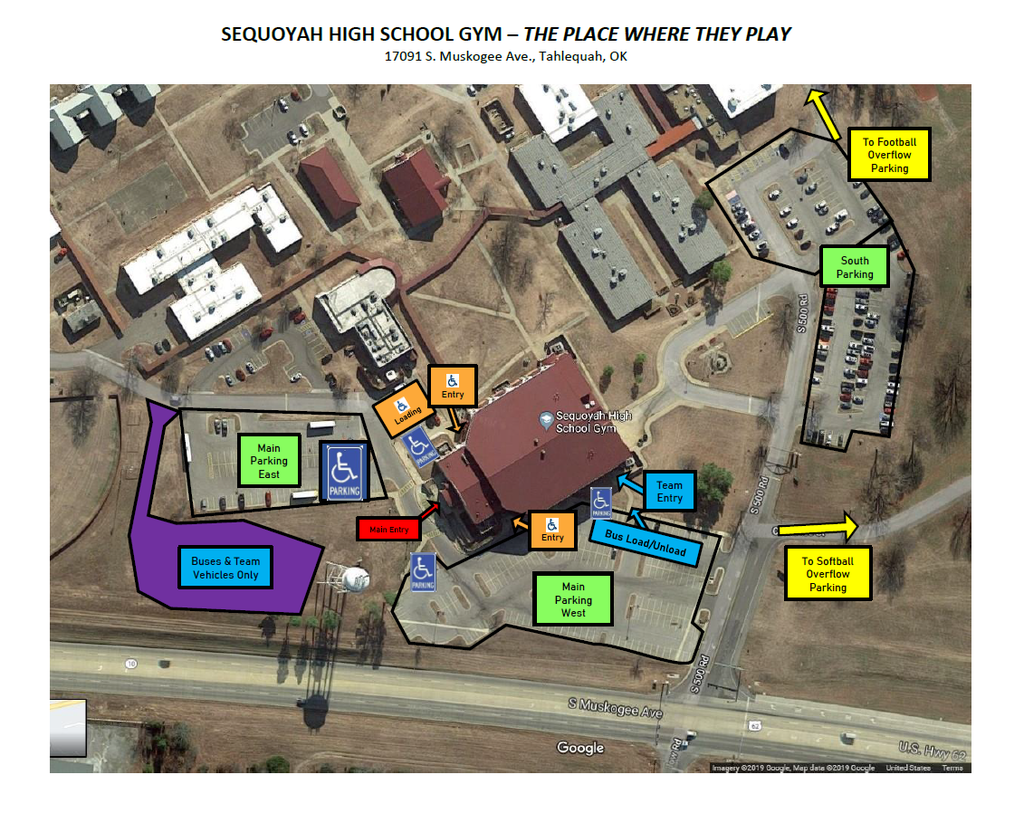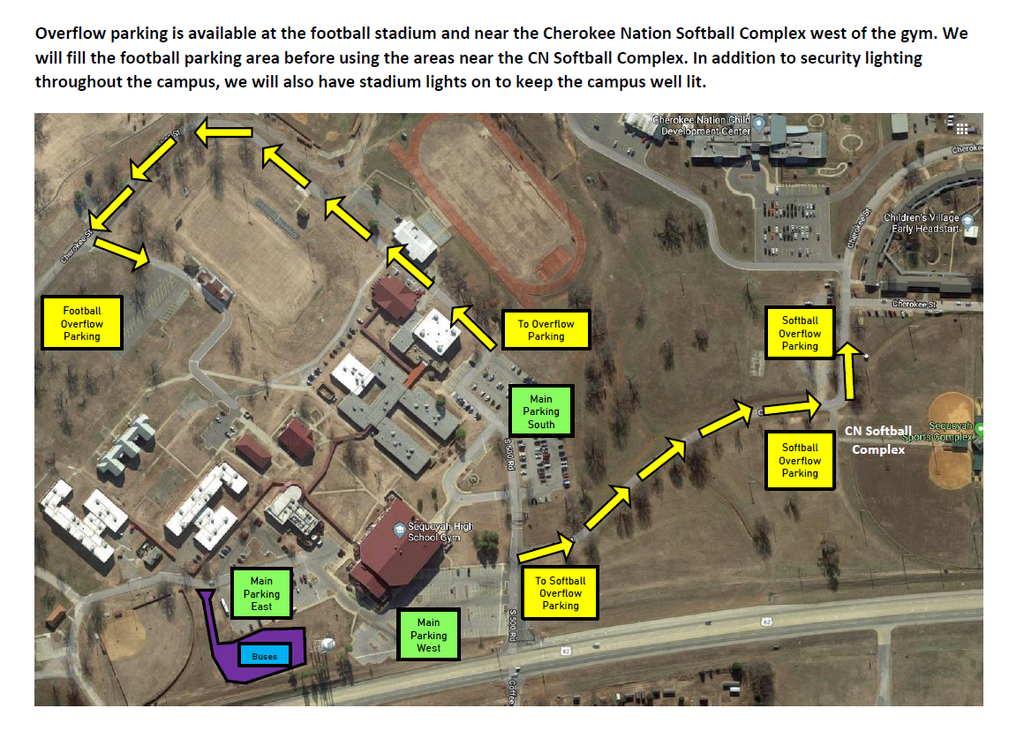 9th grade girls basketball at Keys this evening has been cancelled. 9th grade boys will play at 5:00.

We have been informed that Silo is having internet issues. Games are being recorded. Silo will upload to Silorebels.tv later if internet isn't restored in time to livestream. Lady Indians trail 18-21 at half.

🏀 games today at Silo will be livestreamed at silorebels.tv - girls 2:00, boys 3:30.

All home 🏀 games (V, JV, and 9th) this season will be video livestreamed to Cherokee Nation's YouTube channel at
https://YouTube.com/CherokeeNation
. Games will be separate events & will show up as live feeds. You might need to refresh after each game to switch games. We will livestream all 24 games (not just our games) of the Sequoyah Invitational Basketball Tournament next week. If we hear of any stream available for away games, we'll pass along the link.

🏀 Schedule Changes: Today, 12/2, home vs. Adair - JV boys cancelled. JV girls changed to 4:45. Varsity is still 6:00/7:30. Tomorrow, 12/3, @ Silo - Added JV girls 12:30, V changed to 2:00/3:30. 1/28 home vs. Silo - JV changed to 12:00/1:00, V to 2:00/3:30.

Seniors!! YOUR BABY PICTURE AND QUOTE ARE DUE BY FRIDAY. We have to turn pages into the printing company, so if you miss that deadline, it will be too late. You can still order ads, but the price will go up after this Friday. If you've already ordered one, and still haven't paid, then you need to contact me because that price change could still apply. Also, send in your ad photos if you already ordered one. Thank you to everyone who has already submitted their stuff! -Mrs Simmons

We're excited to announce the 1st annual Sequoyah Invitational 🏀 Tournament next week, 12/8-10. Brackets attached. Participating schools include 3 other BIE schools - Cherokee (Cherokee, NC, Eastern Band of Cherokee Indians), Choctaw Central (Choctaw, MS, Mississippi Band of Choctaw Indians), and Riverside (Anadarko), plus Muldrow, Berryhill, Howe, Ada girls, Jones boys. This will be 3 full days of fun, competition, and fellowship. We hope you can join us!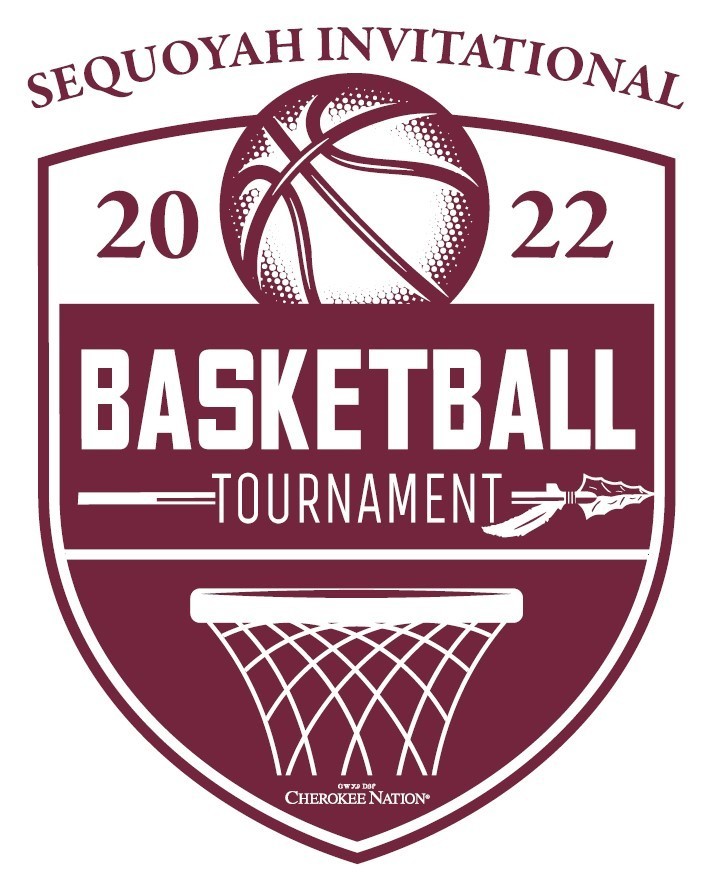 Engagement has been cancelled for Thursday, November 10.

Congratulations to Carey Folsum for signing yesterday to play softball for the Connors State Cowgirls! We're proud of you!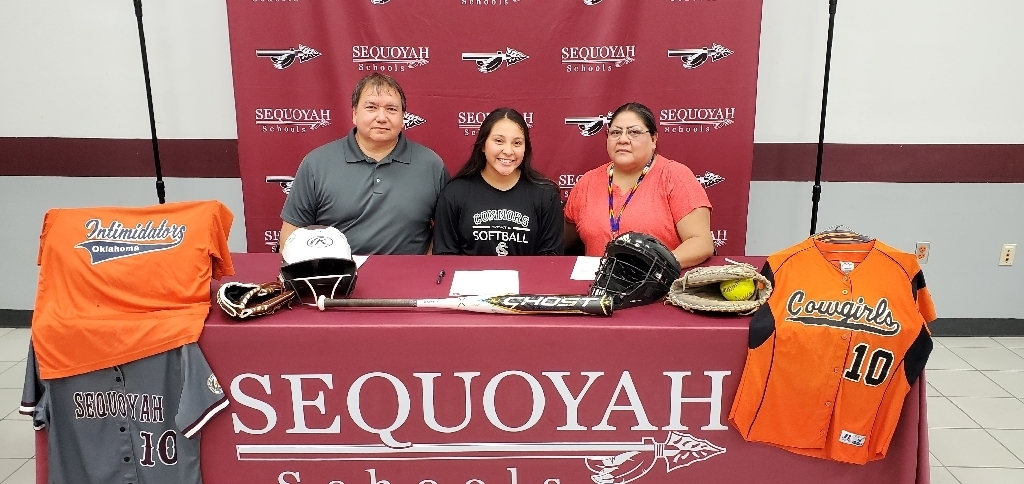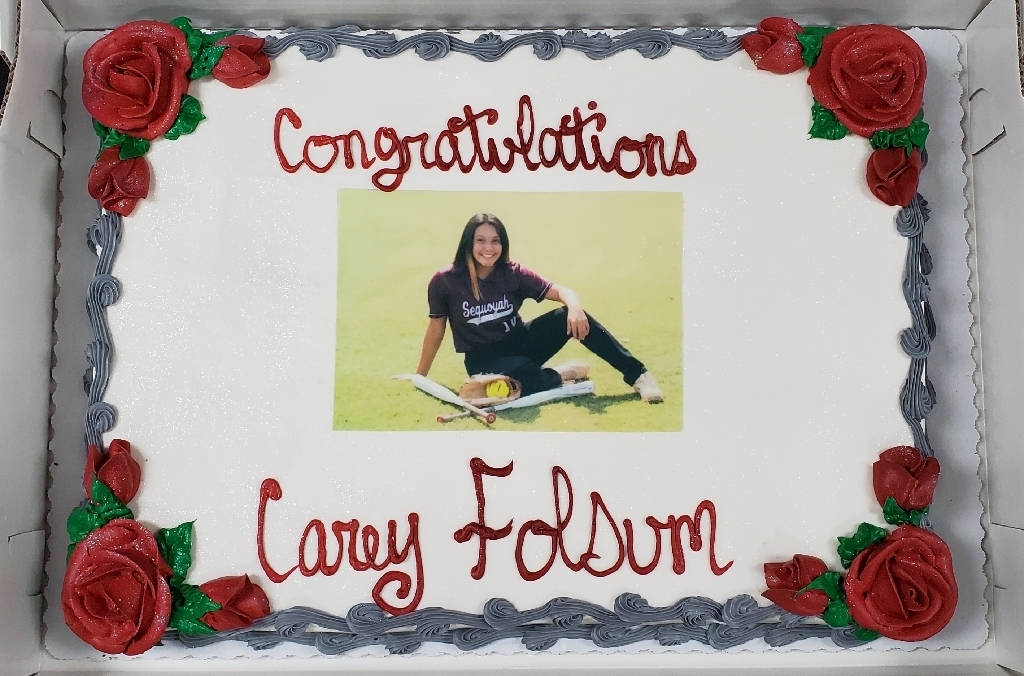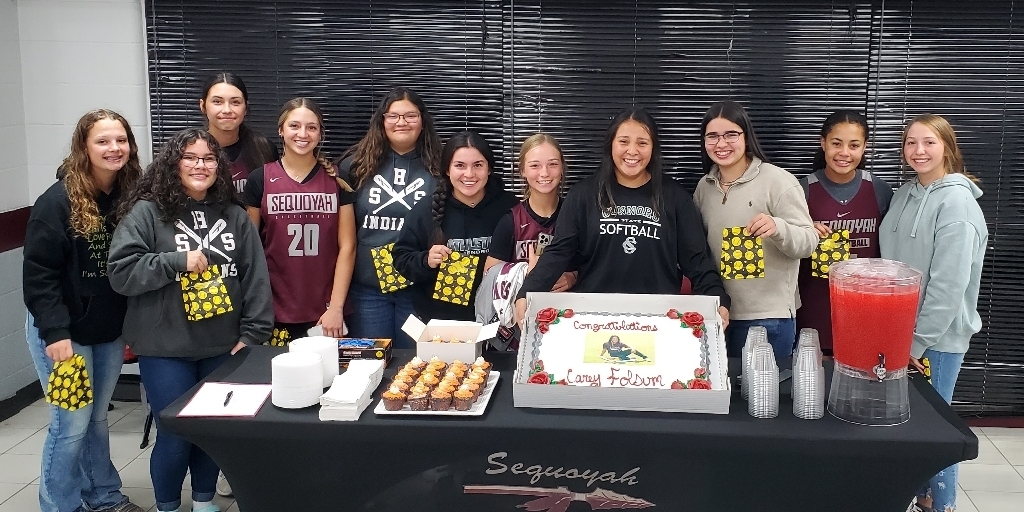 Picture retakes are tomorrow in the rec room! Students will be called out alphabetically.