SHS 🏐 lost to Metro Christian in the regional final. We end the season ranked #9, with a 19-11 record. We're very proud of our Lady Indians!

SHS 🏐 beat Daniel Webster 3 sets to 1 in regional semifinal, advance to final vs. Metro Christian.

🏐 regional is running ahead of schedule by approximately 20 minutes. The 2nd game that was originally scheduled to start at 3:00 is already in the 2nd set.

Sequoyah Parents and Students, Please know the school week next will look a bit different and will be as follows: Monday-- Indigenous People Day--NO SCHOOL Tuesday--Virtual Day--Students will need to check in according to their teachers Wednesday--Virtual Day--Again students will check in according to their teachers Thursday and Friday--Fall Break-- NO SCHOOL If you have any questions please call the school.

SHS 🏐 beat KIPP Academy tonight at home in 3 straight sets. The Lady Indians enter regional with a 4 game winning streak, ranked #9, & with an 18-10 record. Congrats & good luck at regional!

It's our favorite time of the year… Mini-cheer camp time! Registration and money is due Oct. 12. We know this is the middle of Fall Break so email
laurinkeen@sequoyahschools.org
or
rebeccabrant@sequoyahschools.org
for more information or to email registration forms. All SHS cheerleaders have registration forms. Performance is Oct. 21 and camp is Oct. 19 and 20.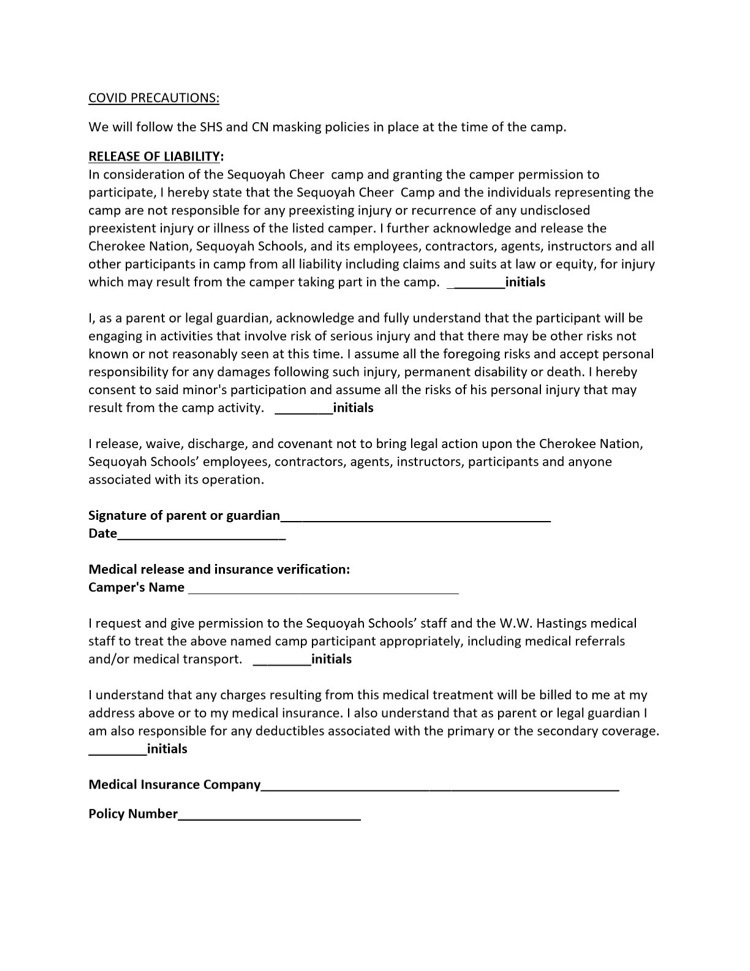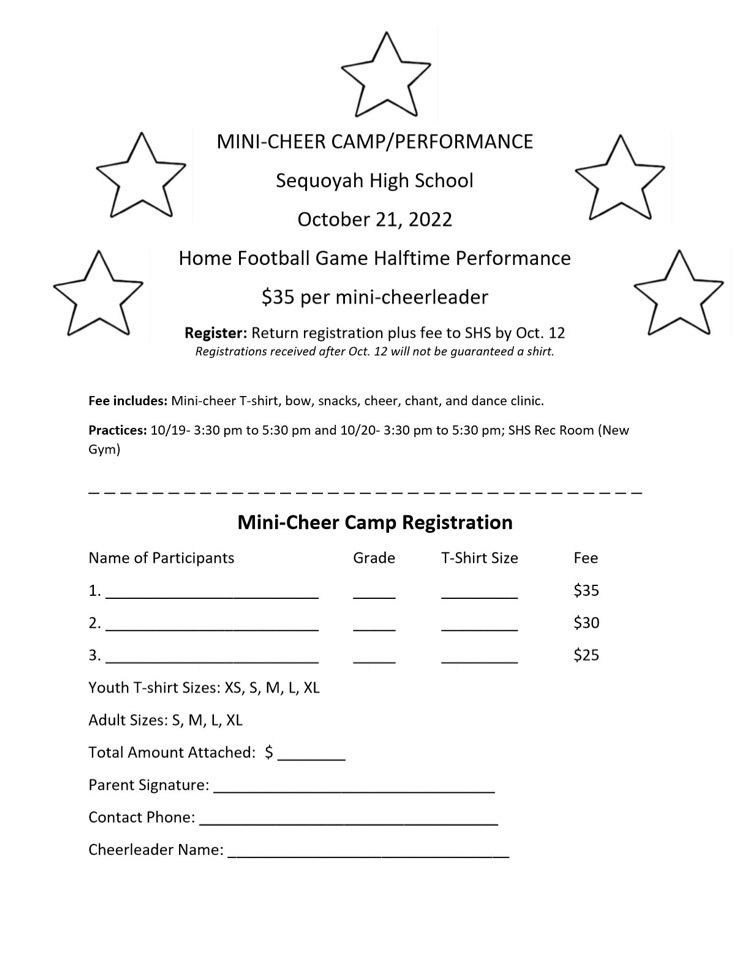 Pre-order your yearbook now through December 16th for $40 online at Jostens.com. Posters with QR codes are hung up around the school for easy access. Prices will go up after December 16th. See Mrs. Simmons for questions.

Picture day is Tuesday, October 19th. Pictures will be available for purchase online through Jostens. You or your parent/guardian should be getting an email soon about purchasing

Congratulations to SHS 🏐 for the win tonight over Wagoner, 3 sets to 1! We are also 3-1 vs. Wagoner in 4 games this yr. Last chance to see the Lady Indians with our 9 seniors at home is tomorrow vs. KIPP Academy - JV 4:30, varsity 5:30.

SHS fishing teams competed today in the OK Bass Nation East, Ft. Gibson Lake, High School Qualifier at Taylor Ferry North. Final results for day 1: Zack Cooper & Kobe Rider 15th, Carl Robbins & Logan Taulbee 35th. Best wishes to both teams for day 2 tomorrow!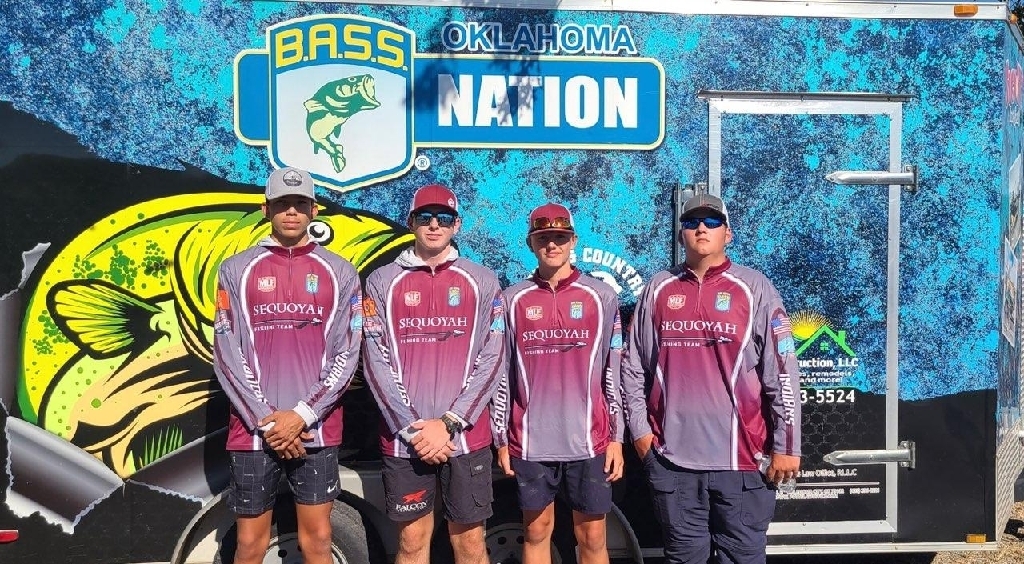 🏐 regional will be at Metro Christian Academy, 6363 S. Trenton Ave., Tulsa, Thurs., 10/6. Our 1st game is vs. Daniel Webster at 5:00pm. There will be 2 games before ours, so we could start earlier/later than 5:00. Tickets are available online at OSSAA.com for $7 plus $1.35 convenience fee or $10 at gate.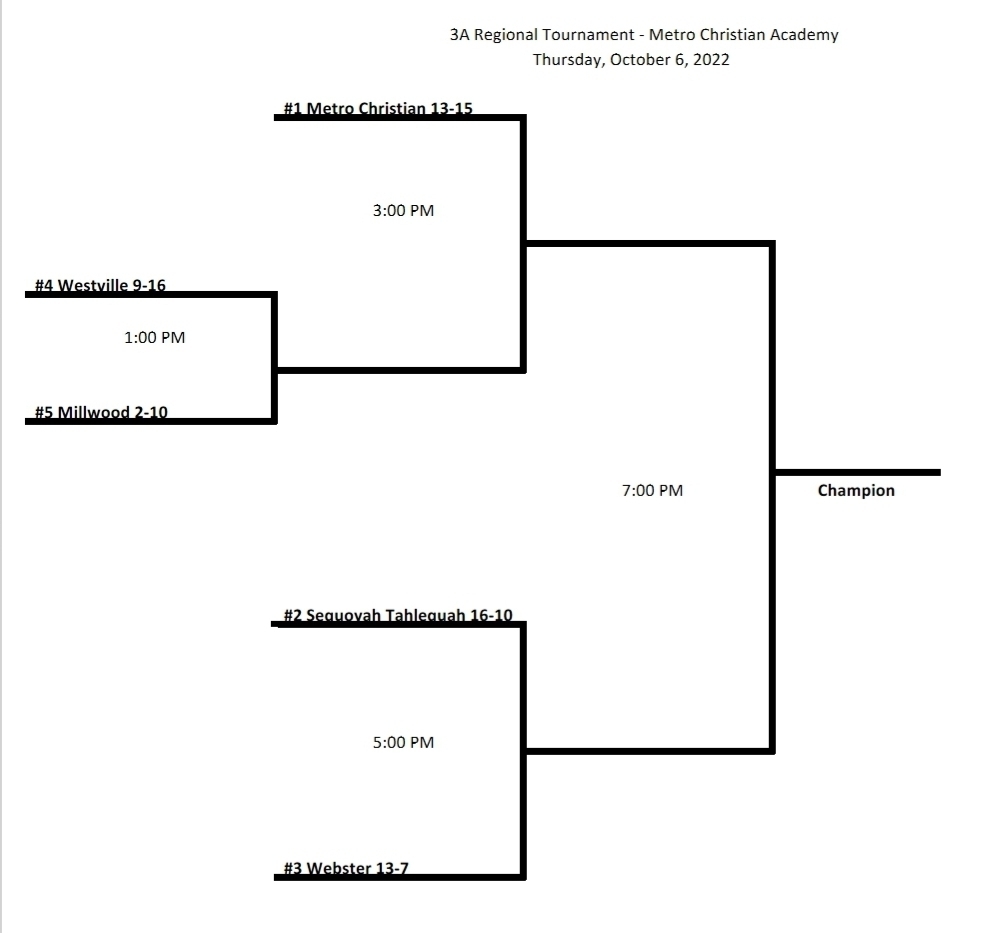 SHS 🥎 lost 2-6 to Henryetta today at regional. They finished the season with a 20-18 record. We're proud of our Lady Indians.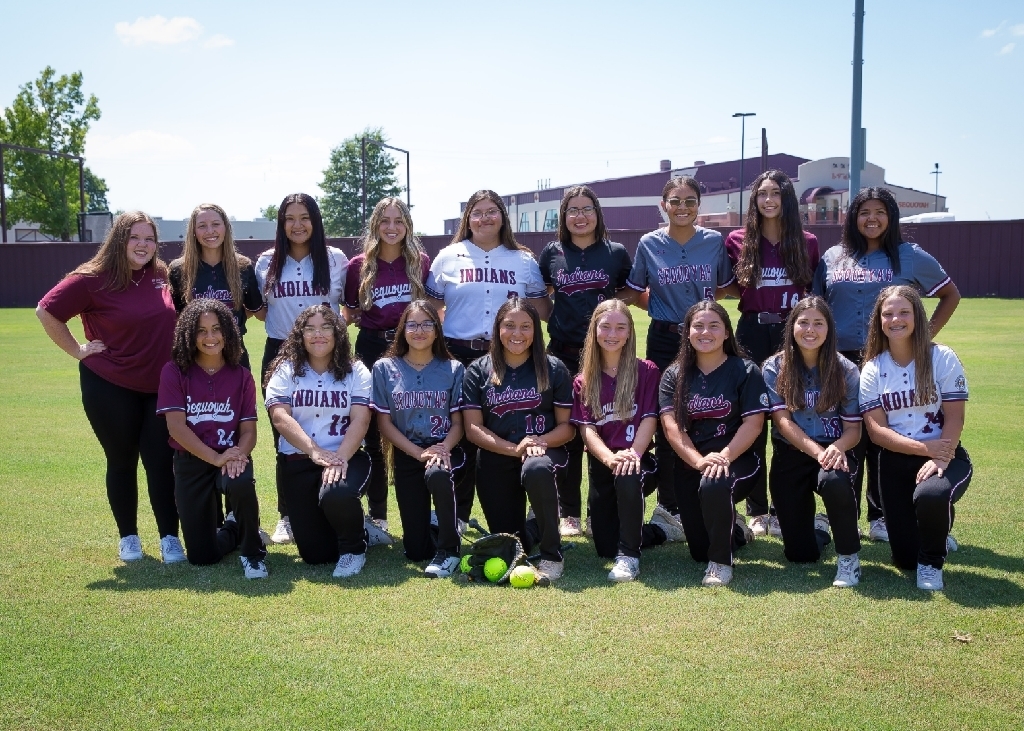 🥎 Regional Update: The Lady Indians advance to day 2 of regional after a loss to Henryetta, followed by a win over Heavener. We play Henryetta again tomorrow at 11am. Winner will advance to the championship game vs. Keifer. Good luck, Lady Indians!

SHS 🏐 picked up another win in 3 straight sets tonight at Hulbert. Congratulations, Lady Indians!

🥎 regional will be at Kiefer this Thurs. & Fri. Our 1st game will be at 2:00 vs. Henryetta. Go to OSSAA.com to buy tickets. Tickets may only be purchased online.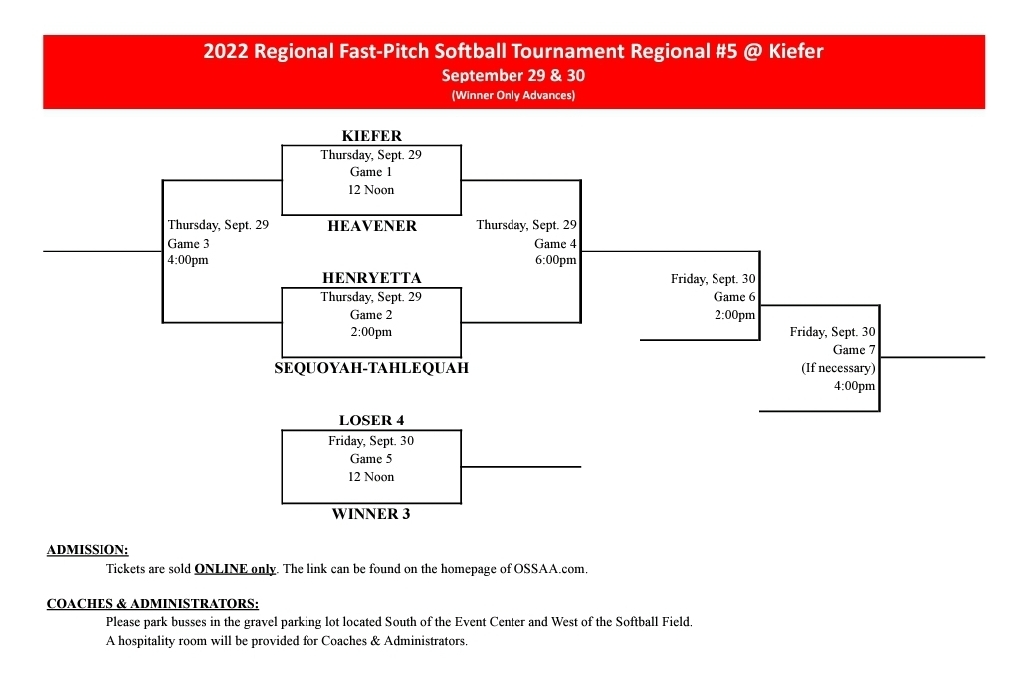 SHS 🏐 beat Westville at home tonight in 3 straight sets. Congratulations, Lady Indians! Hulbert cancelled the 9th grade game there tomorrow. JV will play at 5:00, varsity at 6:00.

Seniors! The yearbook staff needs a baby picture of you and quote that will be added to the yearbook beside your school photo. We need all submissions by December 2. If you do not email those to me, then it will be just your name and school picture. You can email a digital copy of the baby picture to me, OR if you bring me the hardcopy, I will scan it for you and return it back promptly (include your name on the back of the picture). Please send your information sooner than the deadline because we will need time to read through the quotes and make sure they're okay for print (if you wait until December 2nd to send, and your quote ends up being less than appropriate for print, then you may run out of time to send another). SO PLEASE SEND your baby picture and quote ASAP. If you aren't going to use the baby picture and/or quote, let me know, and I'll mark you off of the list. ALSO, senior ads are still for sale! You should've got the letter of information and the form about that at your senior meeting (check with your seniors sponsors). Ad space is still available for now, so get your form and payment turned in soon. I'm in Room 6 in the English hall next door to Mrs. Smith. Let me know if you have questions, Mrs. Simmons

Juniors, pick up for Blue and Gold sales are Tuesday, 9/27, from 11am-5pm in the storm shelter. Please make arrangements to pick up all of your orders.

Think Pink t-shirt orders are due tomorrow at 3:30 pm. Don't forget!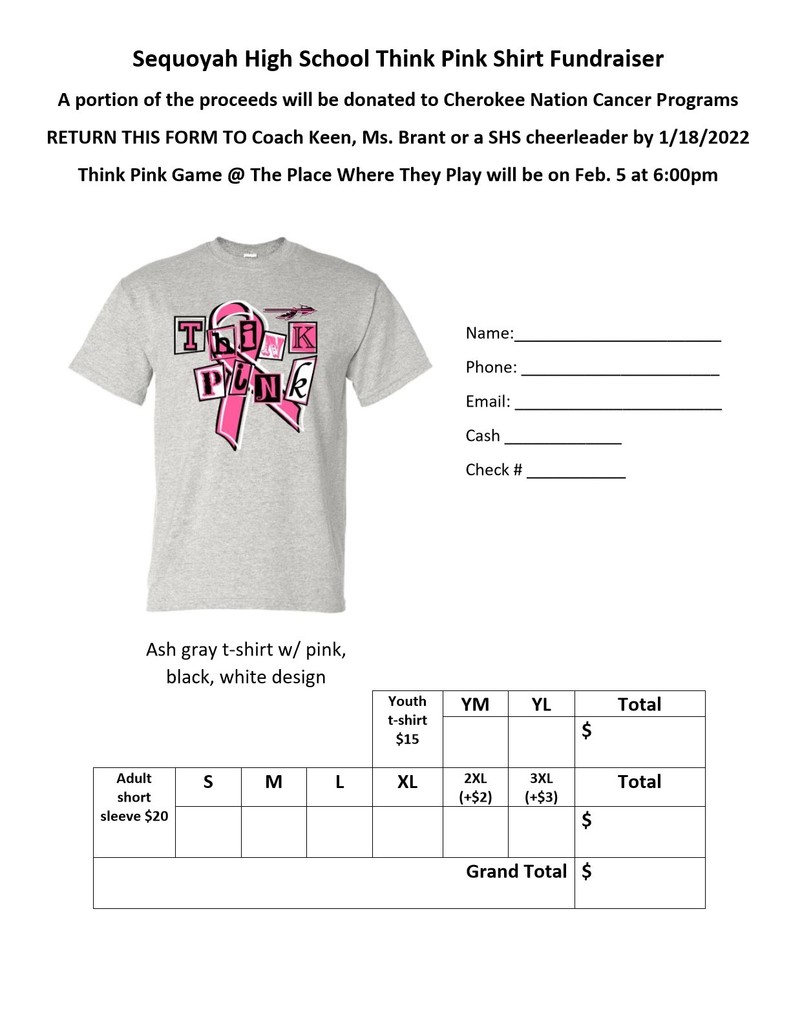 The JV football game scheduled for tomorrow (Mon., 9/26) has been changed to at Sallisaw, starting at 6:00 P.M. It was originally scheduled as at Checotah at 6:30.