New student applications are due April 21. These applications can be accepted directly at the school.
Mondays baseball game 3/27/2023 scheduled to be @ Hulbert has been changed to a home game.


Prom is this Friday. The latest you will be able to get a ticket is tomorrow, Wednesday, March 22nd. Remember, to enter Prom, you (and your date) will have to have a ticket and a photo ID (school ID, driver's license, etc.).

Congratulations to the Lady Indians golf team for their performance today at the Keys Invitational! First place Team!! Amelia Bearpaw-Pritchett 2nd Kodee Bearpaw-Pritchett 4th Brooke Bighorse 7th Maycey McCrary 5 Jaycee Gideon 3rd

Good luck to our robotics team who will be competing at the US Open Robotics Championship in Council Bluffs, Iowa March 23-25!!
Tuesday's Track Meet @ Dewey was cancelled.
Tuesday's Home Baseball Game was cancelled due to weather. Instead they will play a double header tonight @ Vinita. First game is @ 5:00 PM. There is no JV.


There will not be a baseball game today.

Important information for the summer!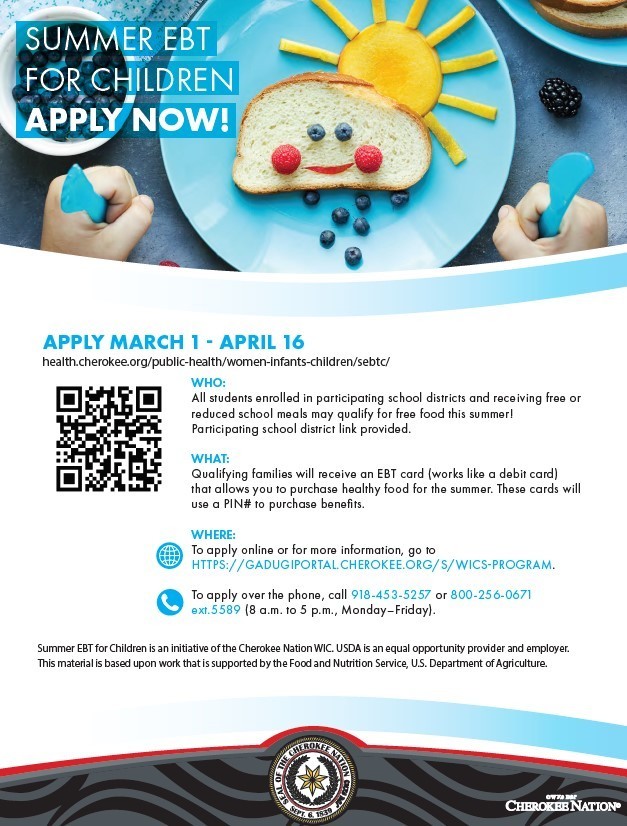 Congratulations to the Sequoyah archery team for placing 6th today at NASP/IBO 3D state & qualifying for nationals! 🏹 🎯🏅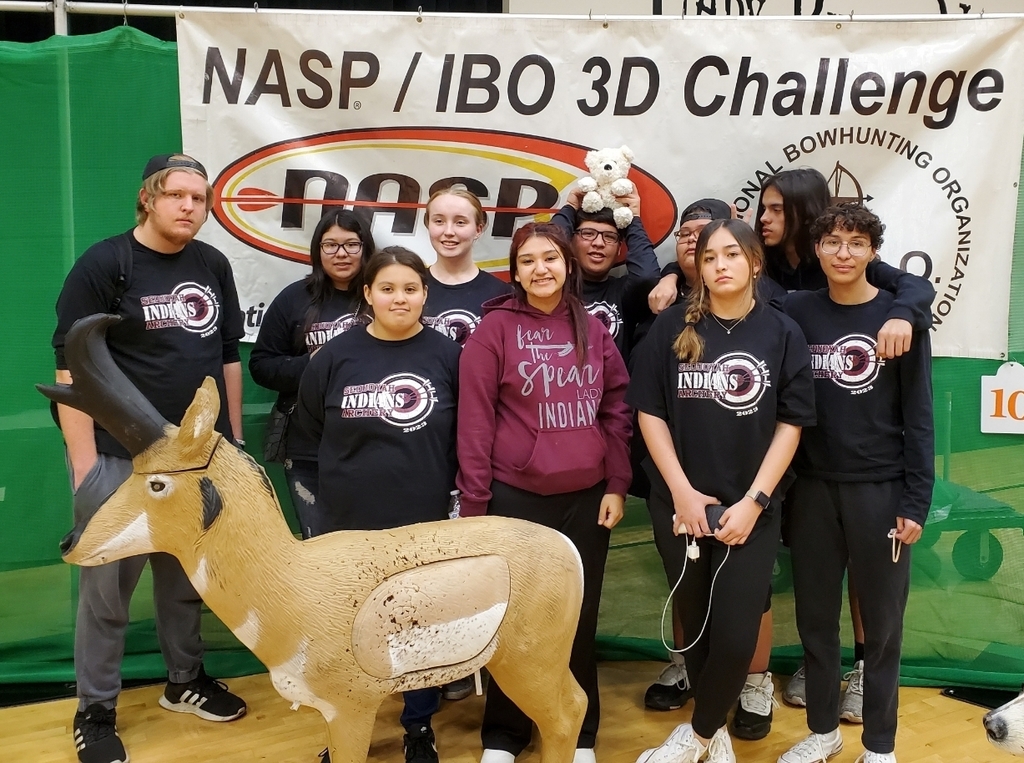 Girls' 🏀 Area Tournament: We battled back from being down 23 at half, closing to within 6 in 4th. Sequoyah 45, Morris 55 Final We're proud of our Lady Indians!

Due to rain in the forecast, the baseball game scheduled for tomorrow will be rescheduled to a later date TBD.

Girls' 🏀 Area Tournament Info: SHS girls will play at Verdigris, Thurs., 3/2, 1:30pm, vs. #11 Morris. See attached bracket. We must win to advance. If we win, our next game will be Friday at 1:30pm. If we win Friday, we will play Saturday at 6pm. Buy GoFan tickets for $8.35 ($7 + $1.35 fee) at
https://gofan.co/app/school/OSSAA?school=OK24511
or use the attached QR code. There are 5 sessions, so please make sure you purchase for the session(s) you want. The only passes accepted will be digital OSSAA playoff passes through GoFan. Cash tickets at gate cost $10. Games at Verdigris will be livestreamed on NFHS Network at
https://www.nfhsnetwork.com/schools/verdigris-high-school-claremore-ok
. NFHS Network is a subscription service ($11.99/mo, cancel any time, or $79.99/yr.). State games are typically also livestreamed on NFHS Network, so if you subscribe for a month to watch area, you will probably be able to view state games the following week at no additional cost. OSSAA makes the following restrictions for playoff basketball games: No bands of any size or nature, no noise makers, no confetti, no banners, emblems, or placards, no signs, no thundersticks, balloons, laser lights, or other items that may be a distraction to the participants in the game or to the other fans. Unofficial brackets are usually updated each night at this link:
https://simplebooklet.com/2023oklahomahighschoolbasketballplayoffbrackets#page=2
. We are in 3A Area 4.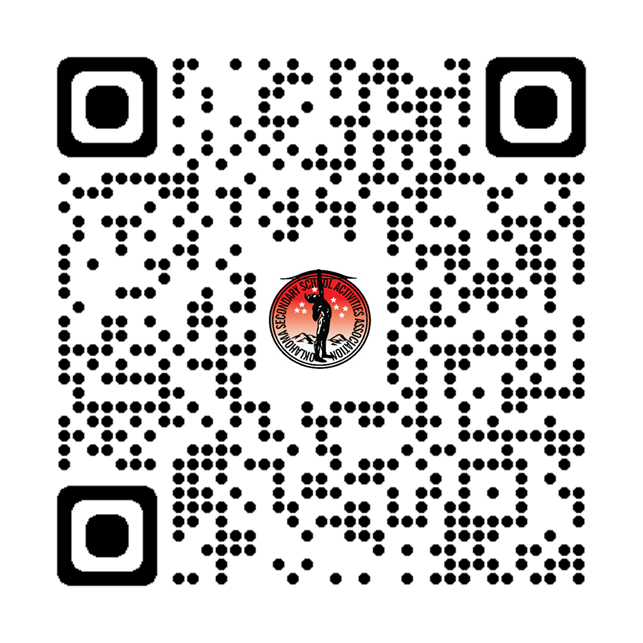 THE PRIDE OF SEQUOYAH BAND STUDENTS HAD A SUPERIOR AT SOLO AND ENSEMBLE CONTEST TODAY ‼️ ALL SEVENTEEN STUDENTS QUALIFIED TO GO TO STATE SOLO AND ENSEMBLE CONTEST AT OSU IN APRIL ‼️ FLUTE TRIO : KAYTLYNN ROMO , TAYLOR SLATON, AND SARAH RUSSELL - SUPERIOR RATING CLARINET TRIO : CLAUDIA TIMOTHY, ADAYA OOSAHWE , AND JACE COOPER - SUPERIOR RATING ALTO SAX TRIO : CAMRYN GRIMMETT, DANIELLE CHANATE , AND EMMA DOUBLEHEAD - SUPERIOR RATING TRUMPET QUARTET : EMILY RUSSELL , MEGAN BONEY , ALAYNA PADEN , AND AUTUMN COLLINS - SUPERIOR RATING TROMBONE QUARTET : JESSICA SHARUM , BRAILYN WOLFE , TYSON DAVIS , AND SHAILEY HAIR - SUPERIOR RATING FLUTE SOLO : HANNAH NEUGIN - SUPERIOR RATING CLARINET SOLO : JACE COOPER - SUPERIOR RATING SNARE DRUM SOLO : JOE ETZKORN - SUPERIOR RATING SNARE DRUM SOLO : HUNTER WILLIAMS - SUPERIOR RATING CONGRATULATIONS ‼️

Congratulations to Sequoyah's Speech and Debate team for their performance today! More Regional qualifiers! Sarah Hallum 1st place in Standard Oratory! Isaiah Terrapin 2nd in Domestic Extemporaneous Speaking! Lilli Jo Jordan 2nd in Monologue!

Congratulations to the Sequoyah Lady Indians for winning regional consolation & advancing to Area with a 45-35 win over Kansas! Next game is at Verdigris, Thurs., 3/2, 1:30p, vs. #11 Morris.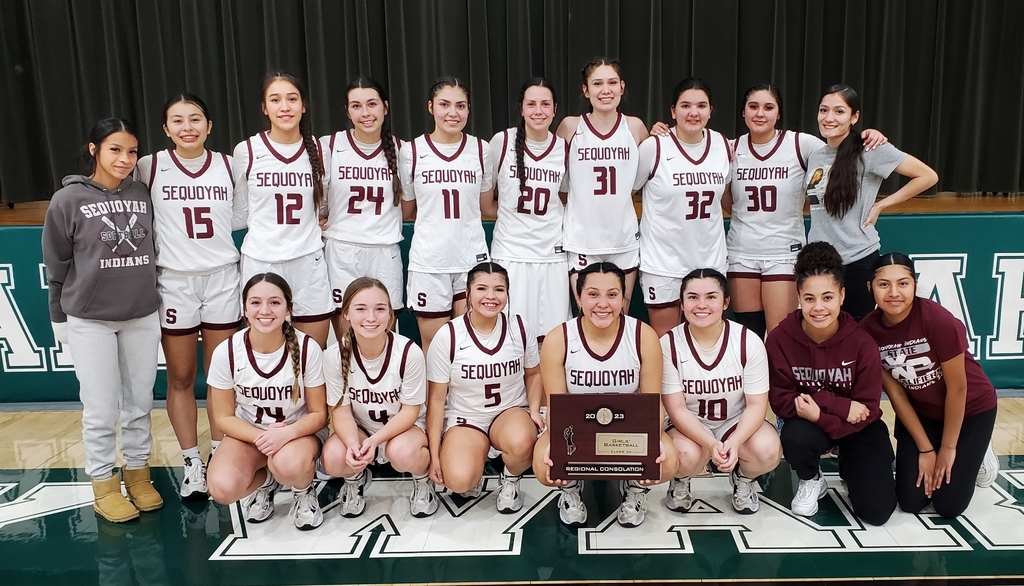 Regional 🏀 @ Adair: Lady Indians get the W! Sequoyah 57, Salina 41 - Final. We play winner of Kansas/Seq. Claremore tomorrow at 1:30pm.

Wednesday was School Bus Driver Appreciation Day. Wado to our SHS Transportation Dept. (Laura Henson, Rocky Ward, Chris Gulager, Charlie Wildcat, & Ellis Little) for the hard work they do every day, often behind the scenes, to get our students to school & activities safely! 🚌❤️