We strongly recommend having GoFan tickets or passes open on your mobile device & ready to be validated prior to arriving at the gym for all 🏀 playoff sessions. This is especially important for regional games at Adair due to limited cellular data signal there.

Juniors, pick up for Blue and Gold sales are Wednesday, 2/22, from 1pm-5pm in the storm shelter. Please make arrangements to pick up all of your orders.

REGIONAL 🏀 INFO: Updated playoff brackets are attached. Our regional is at Adair this Thursday through Saturday, 2/23-25. Both of our teams will play Adair this Thursday – boys at 3:00, girls at 6:00. Tickets are available at
https://gofan.co/app/school/OSSAA?activity=Basketball&school=OK24411
or use the attached QR code. There are 6 sessions, 2 for each day, so please make sure you purchase for the session(s) you want. To watch both of our teams play Thursday, you will need to buy tickets for both Thursday sessions (boys play in afternoon session, girls in night session). The only passes accepted will be digital OSSAA playoff passes through GoFan. Boys must win to advance. If boys win, our next game will be Friday at 7:30pm. If boys win Friday, we will play Saturday at 3pm. If girls win, our next game will be Saturday at 6pm. If girls lose, our next game will be Friday at 1:30pm. Unfortunately, there will not be any livestream available for regional games due to limited internet access at Adair. We will post scores to Skordle and Twitter as much as we can with the limited reception in Adair's gym. OSSAA makes the following restrictions for playoff basketball games: No bands of any size or nature, no noise makers, no confetti, no banners, emblems, or placards, no signs, no thundersticks, balloons, laser lights, or other items that may be a distraction to the participants in the game or to the other fans. Brackets are usually updated each night at this link:
https://simplebooklet.com/2023oklahomahighschoolbasketballplayoffbrackets#page=2
. We are in 3A Area 4.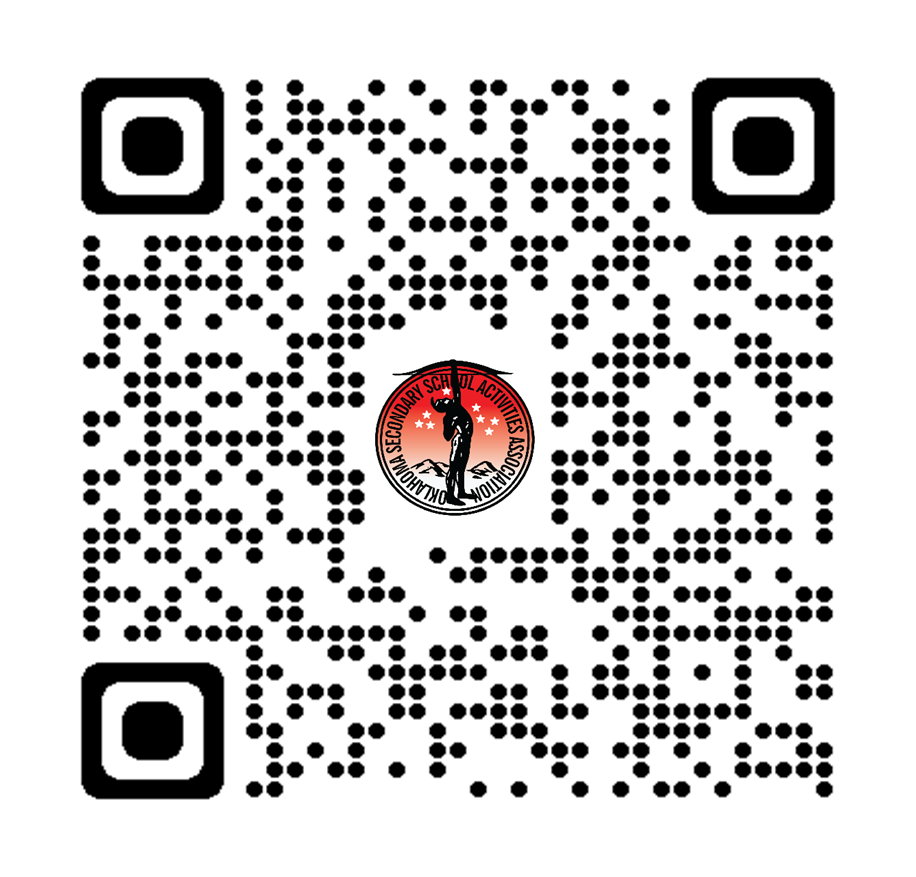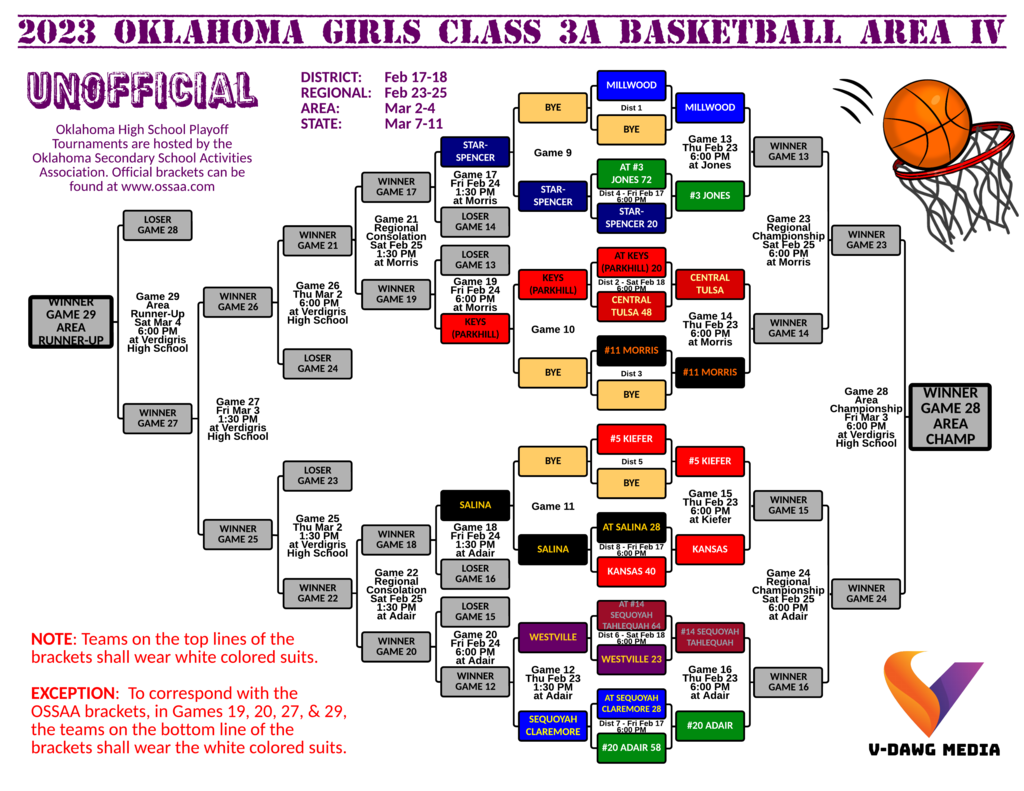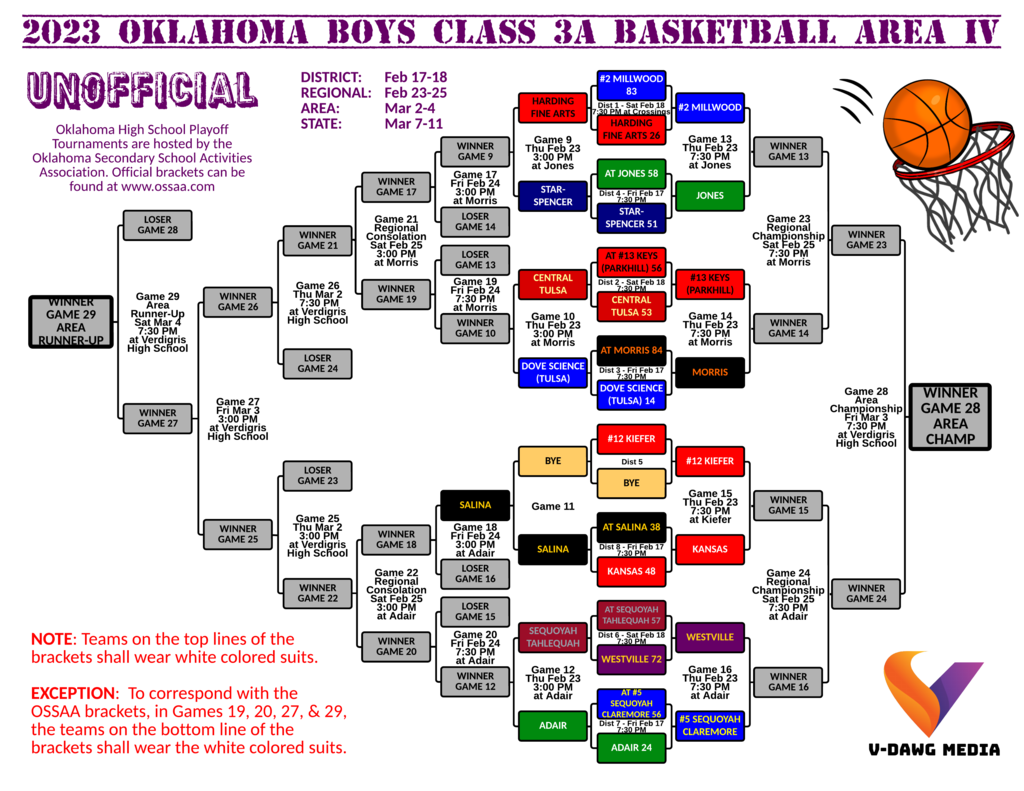 Home district 🏀 vs. Westville tonight, 6/7:30. Please bring mobile device with ticket opened in GoFan website or app (no screenshots) or $10 cash for ticket at gate. Ticket link is
https://gofan.co/app/events/899457?schoolId=OSSAA
or use attached QR code. Games will be livestreamed at YouTube.com/CherokeeNation .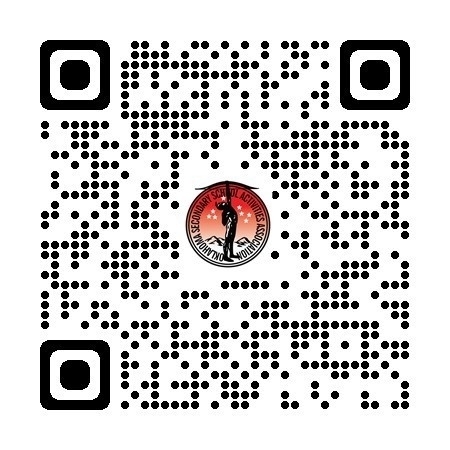 Sequoyah High School is in session on Monday, Feb. 20th. We do have school.

Exciting news!!! The 2023-24 school year application will be available on the website tomorrow, February 15th.
www.sequoyahschools.org

Congratulations to Sequoyah's Speech and Debate team! Three more qualified for Regionals at last weekend's competition in Haskell. Marley Jennings 3rd Original Oratory Jamare' Wacoche & Patrick Bointy in Humorous Duet

The direct link to buy tickets online for district 🏀 games here vs. Westville, Sat., 2/18, is
https://gofan.co/app/events/899457?schoolId=OSSAA
or use the attached QR code. Online tickets cost $7 per session for district, regional, and area, plus a $1.35 service fee for each ticket. Cash tickets will be available at the gate for $10. For state, online tickets will cost $10 per session, plus the $1.35 service fee, and cash tickets will cost $13 per session at the gate.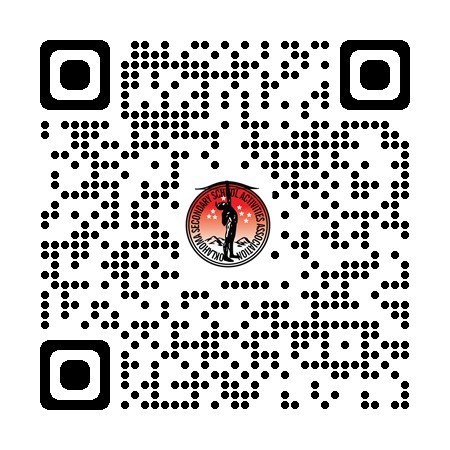 The SHS archery team placed 4th in 3D at Locust Grove. Zach Squirrell placed 8th in high school boys 4D. Congrats to SHS archers!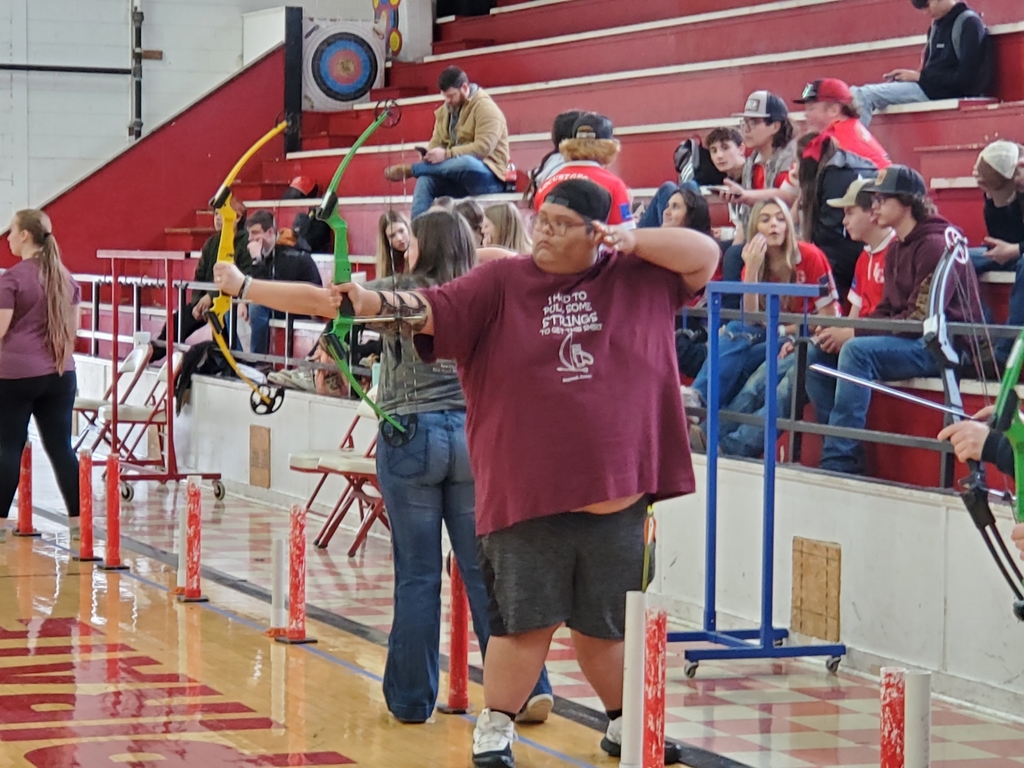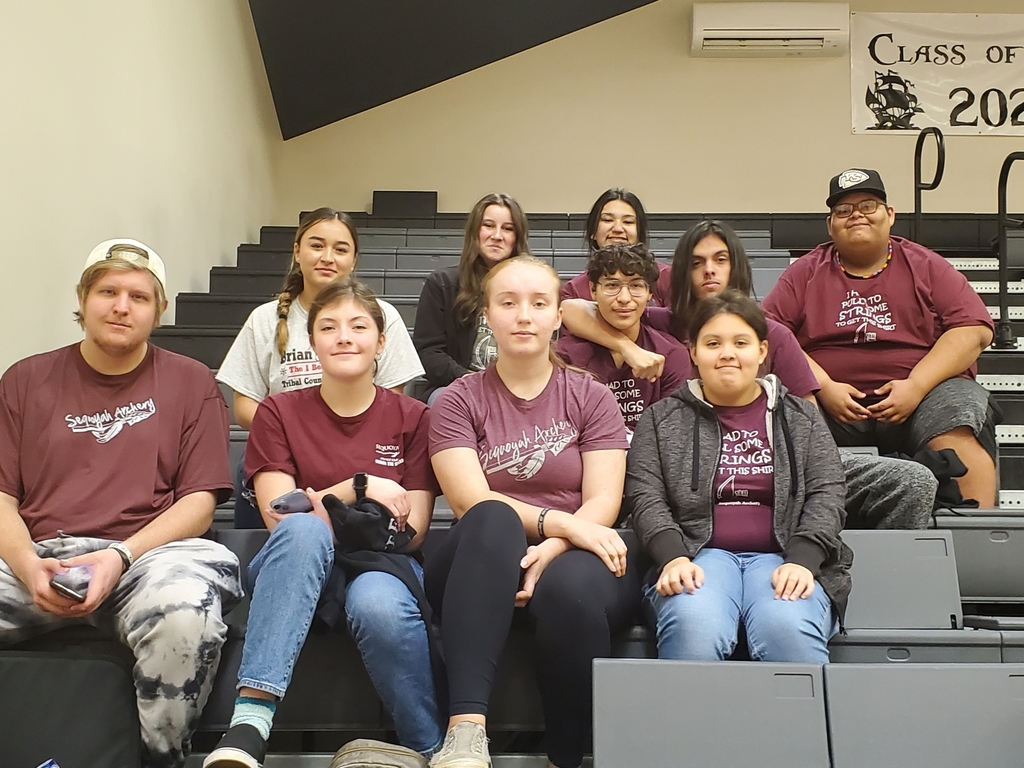 Congratulations to Zack Cooper, Tory Harper, & Karleigh Silva for signing to compete at the next level yesterday! Cooper will fish for the University of Montevallo. He is the 1st student from SHS to earn a fishing scholarship! Harper & Silva will run cross country for Connors State. We are proud of these student athletes & excited about their bright futures!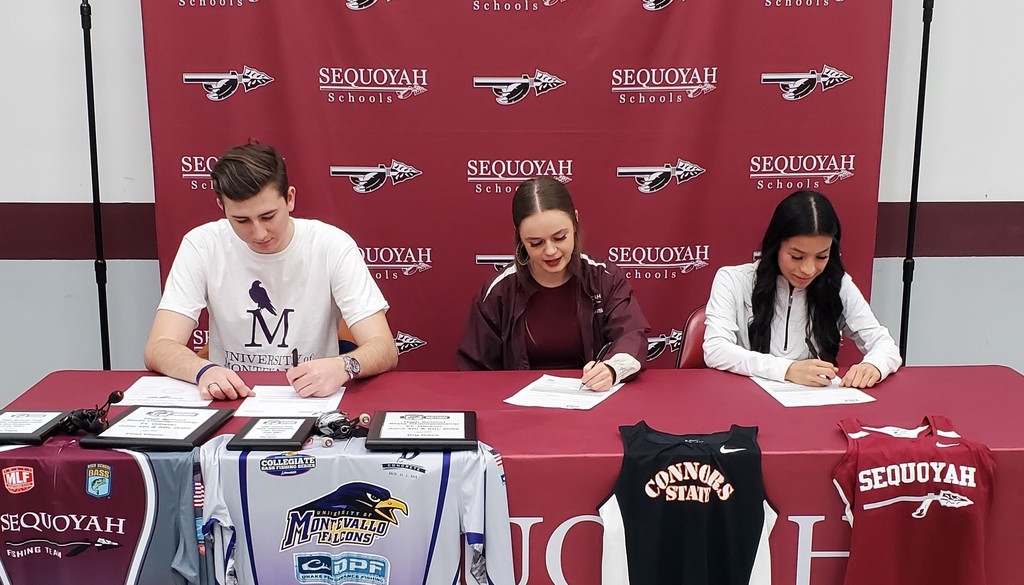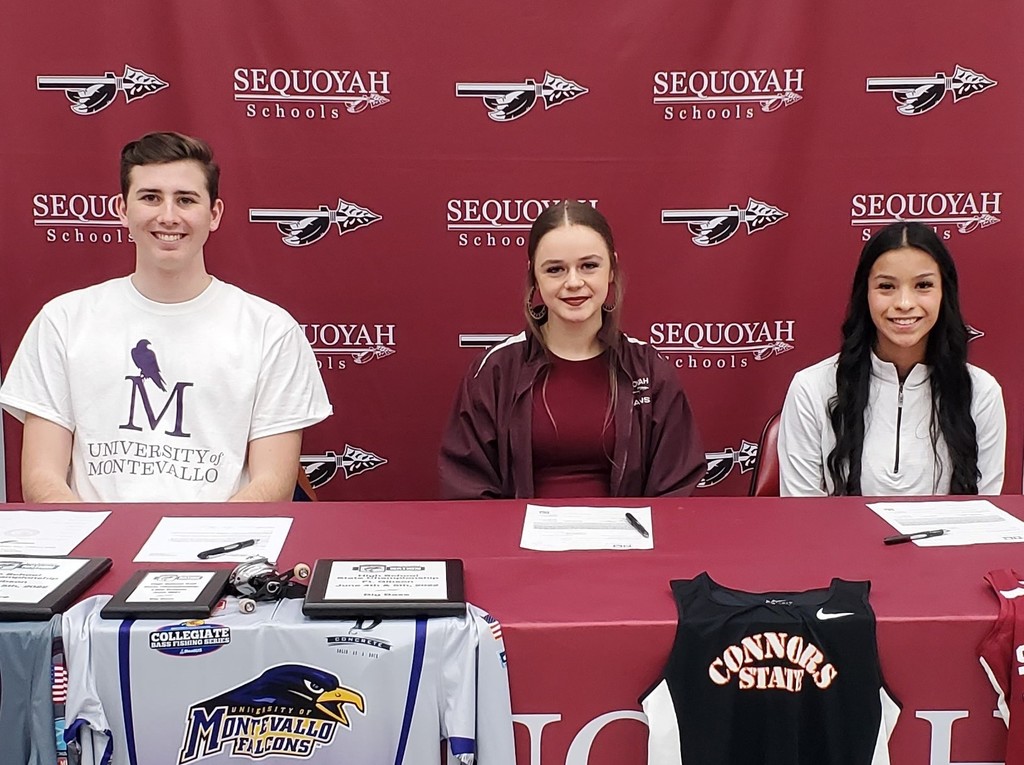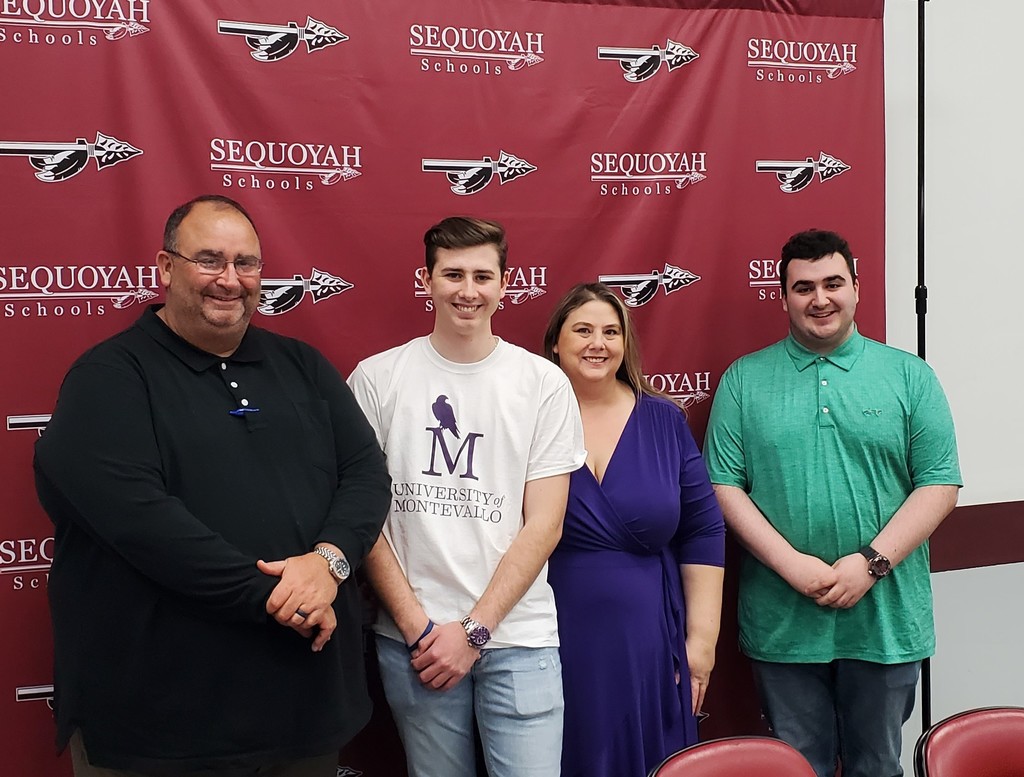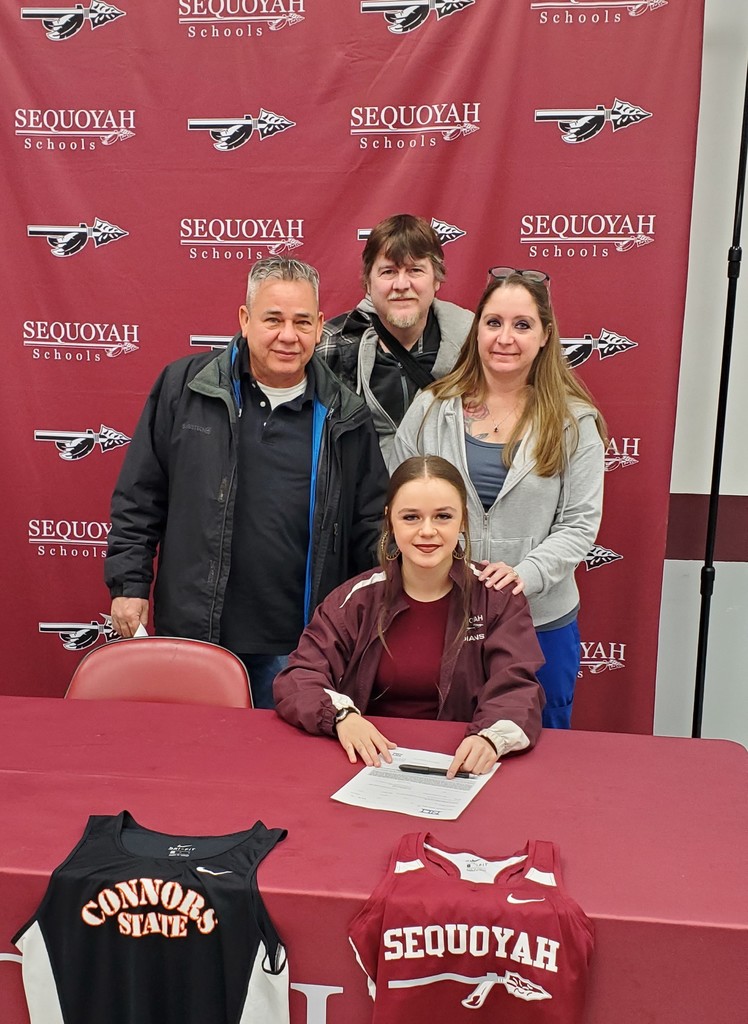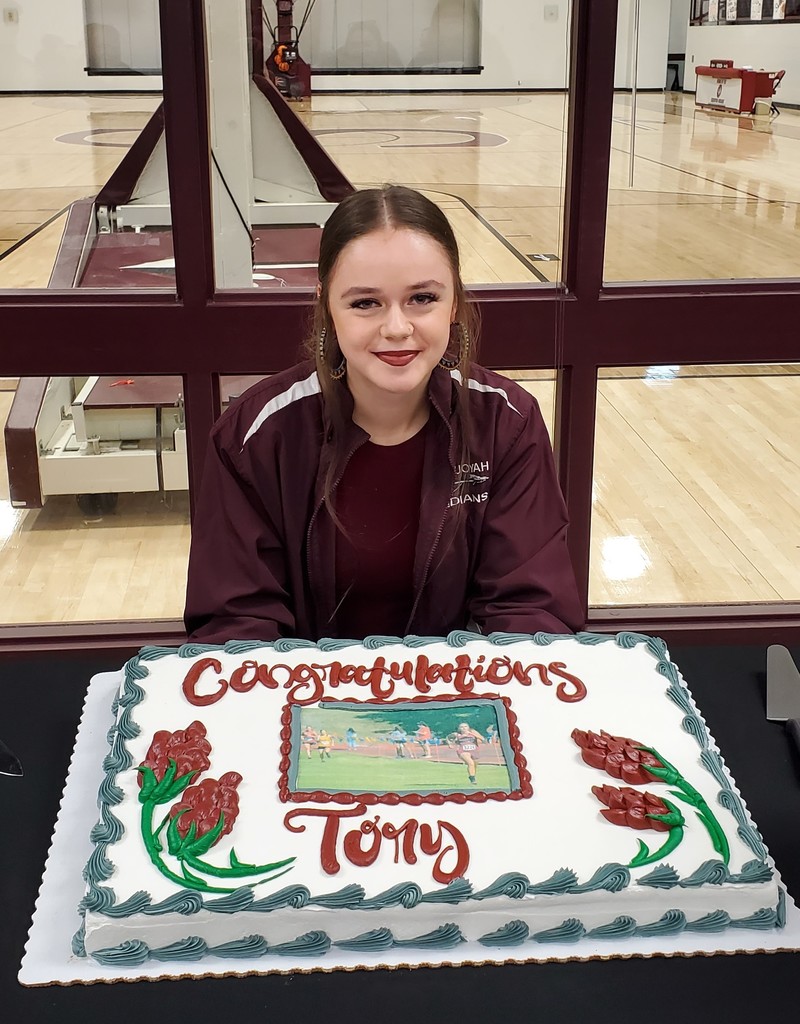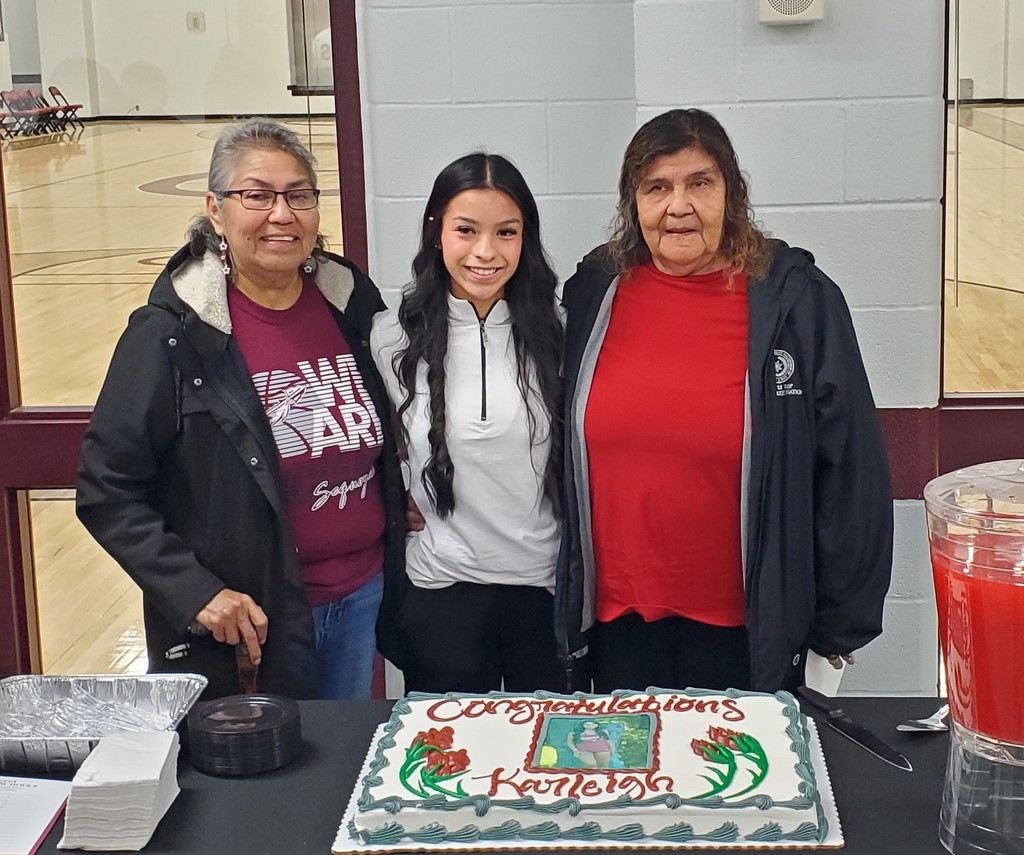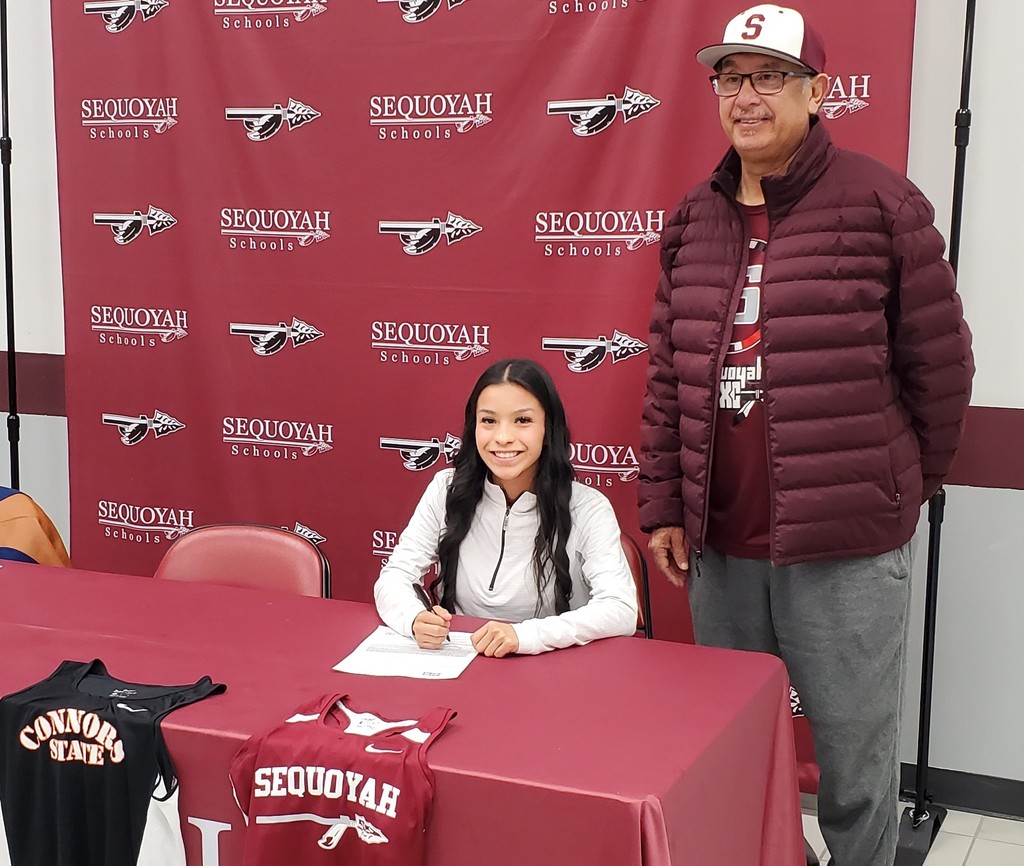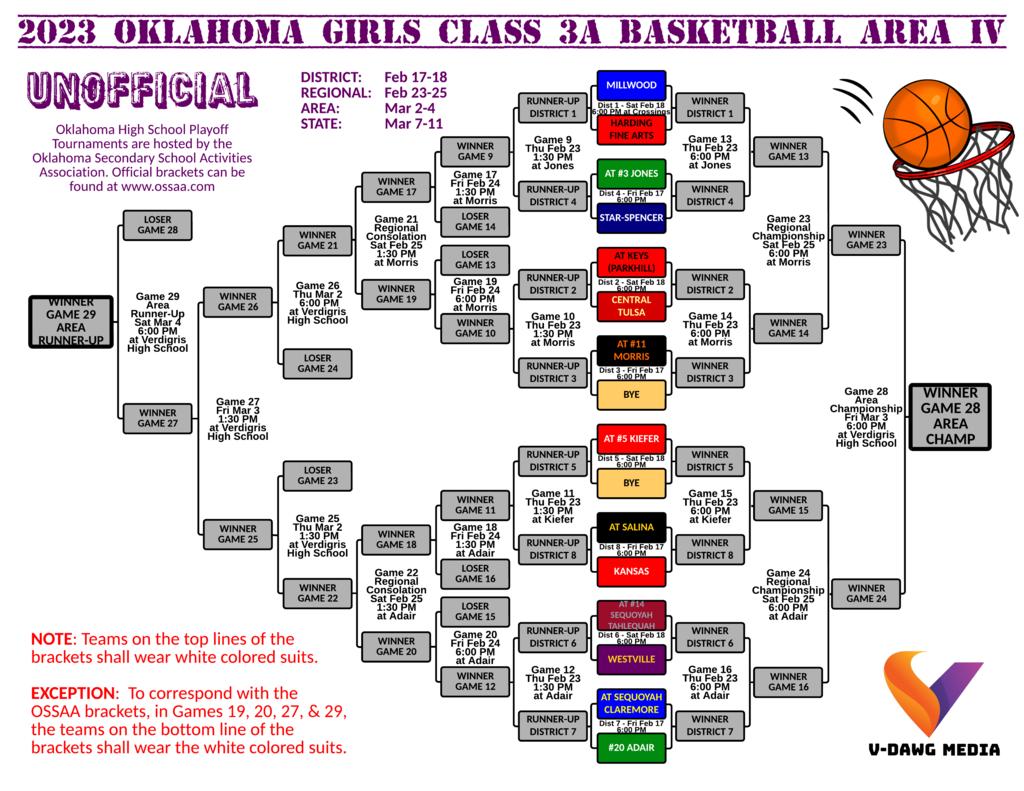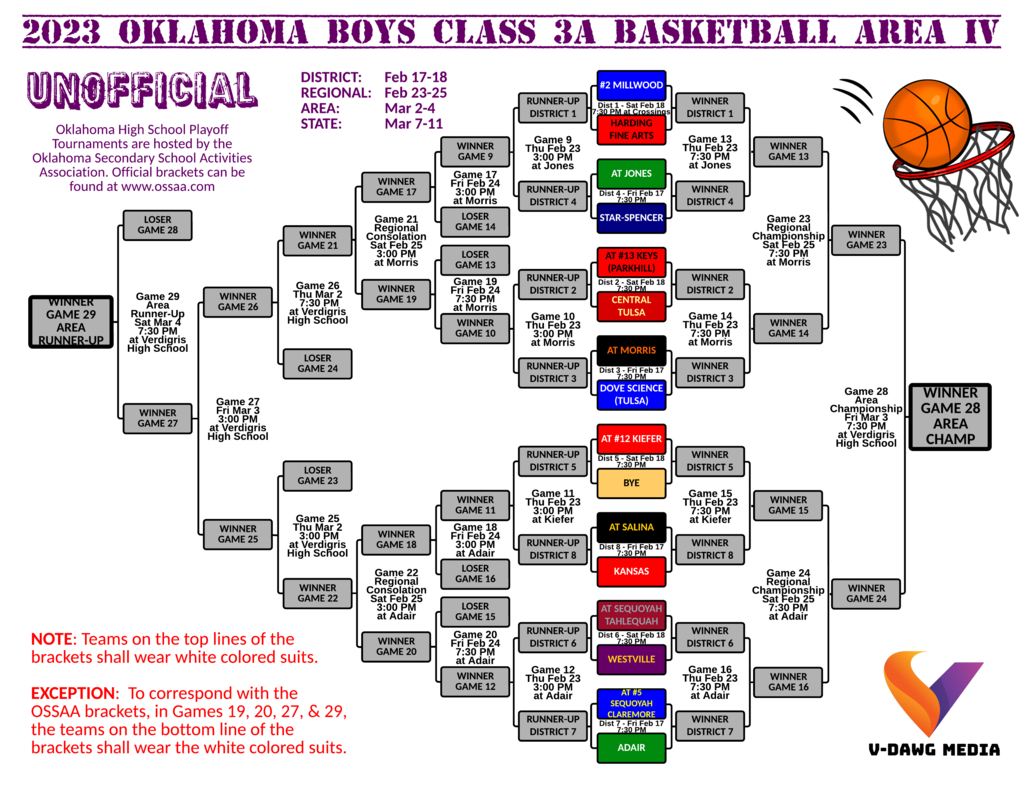 The JV boys 🏀 game at Wagoner tomorrow, Friday, 2/10, has been cancelled. JV girls will play at 5:00. Varsity games will be at 6:30 & 8:00. Varsity games will be livestreamed on YouTube. Search for "WPSLivestreams".

Parent Teacher conferences are Thursday, Feb. 9 from 3:30 pm to 7:30 pm and Friday, Feb. 10, from 8:00 am to 11:00 am. Teachers can also be contacted through their email if needed. Contact can be made through the school's website,
https://www.sequoyahschools.org/staff
.

Start times of varsity 🏀 games at Wagoner this Friday, 2/10, have changed to 6:30 & 8:00. Games will be livestreamed on YouTube. Search for "WPSLivestreams".

Blue and Gold orders and money are due Thursday February, 9th due to Parent/Teacher Conference on Friday.


The 9th grade 🏀 games scheduled for this evening have been cancelled.

Senior Night Participants and escorts need to be in the rec room at 5:15 pm this evening. The ceremony will begin at 5:30 pm.