Congratulations to Francisco Martinez and Kitana Diver for placing first at the Skills USA state career tech competition in Tulsa yesterday!

This Friday, April 29th, will be a late start Friday for SHS. Students need to report to school at 9:00 am and go to their first block class. Do not go to Achieve, go to first block.

Baseball bi-district will be at Cascia Hall, Thursday, 4/28, at 11:30 A.M. and 2:00 P.M. (or earlier). If needed, game 3 will be Friday, 4/29, time TBA.

Congratulations to Carl Robbins and Matthew Lucas for placing 2nd in the Bassmaster High School Fishing Tournament on Keystone Lake over the weekend!

Congrats to both Sequoyah Archery teams for placing 1st at the NASP Outdoor Regional, Sat., 4/23 - one in 3D, the other in Bullseye! Individual Awards: 3D: Myke Moore 1st, Devin Handle, Alexis Smith 2nd, Dawson Fontenot 2nd. Bullseye: Devin Handle 1st, Kalyn Jumper 3rd.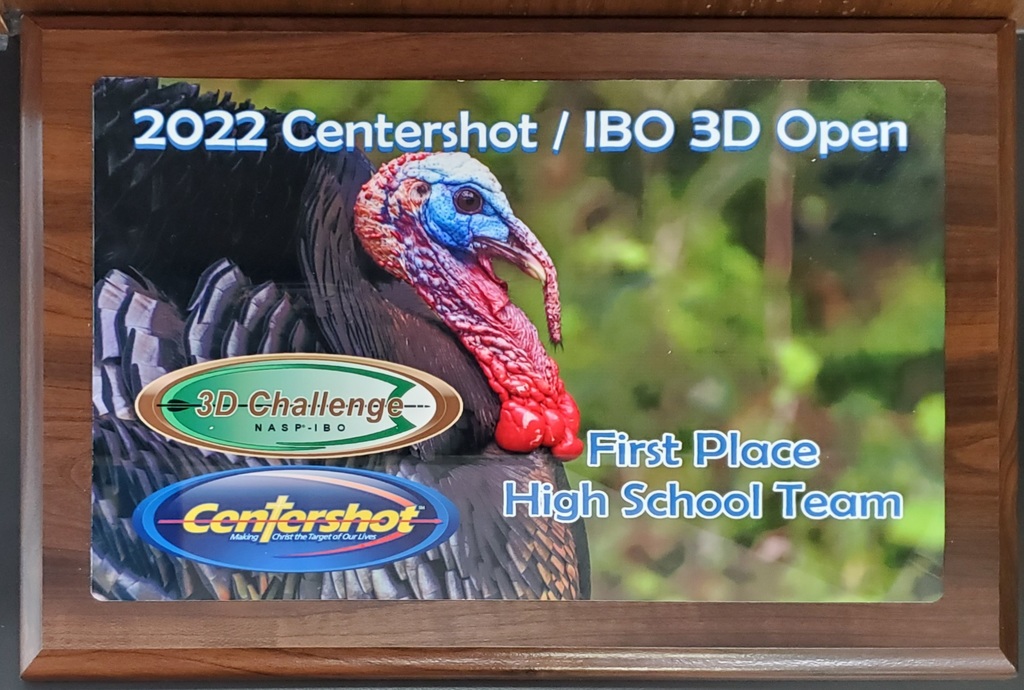 Slow pitch softball district has been moved to Haskell today instead of Oktaha due to rain. The schedule is still the same.

Baseball Schedule Change: We have changed baseball tournaments this week. We are now in the Okmulgee Tourn. this Thurs.-Sat., 4/21-23, instead of in the Salina Tourn. The bracket is attached. Our 1st game will be Thurs., 4/21, at 11:00 A.M., vs. Bristow.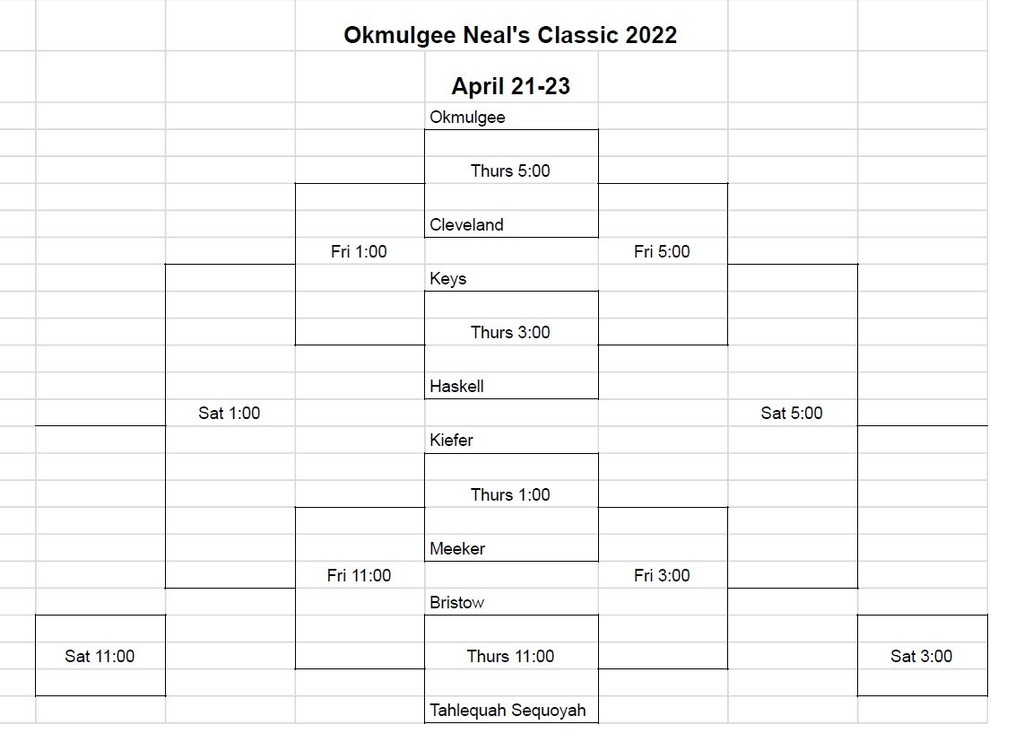 Softball Schedule Changes: Softball games scheduled for Mon., 4/18, at Oktaha, have been cancelled. We are trying to find a replacement game. Softball district has been moved to Wed., Apr. 20. Everything else is the same – at Oktaha, 1st game at 1:00 P.M. vs. Salina.

Baseball Reminder: We will play a home baseball doubleheader today vs. Salina. The first game will start at 4:30. These games were originally scheduled for April 18 (home) and 19 (at Salina).

Softball Schedule Change: We will play 1 home softball game vs. Oaks today at 5:00 instead of playing 2 games at Oktaha.

SLOW PITCH SOFTBALL DISTRICT TOURNAMENT: We have been assigned to the slow pitch softball district tournament at Oktaha along with Salina. The tournament is scheduled for Thursday, April 21, starting at 1:00 P.M. The schedule should be as follows:


BASEBALL SCHEDULE CHANGE We will play a home doubleheader with Vinita tonight with the 1st game starting at 5:00. We were originally scheduled to play at Vinita tonight and here tomorrow. Vinita's field isn't playable today, but ours will be.

Home softball games scheduled for today have been rained out. We'll post here if we are able to reschedule. Baseball at Vinita is still on at this point.

Senior Class of 2022: The deadline for returning Senior Trip Contract to Mrs. Etzkorn is May 14th. If you plan on going, your class dues are also to be turned in by May 14th. You may pick up your senior class t-shirt at that time also.

Just a reminder that today is the last day to order and pay for the "Egg My Yard" fundraiser.

Picture orders for spring sports are due tomorrow, April 8. Orders for any fall or winter sports will also be accepted through tomorrow. If your student didn't bring you a proof order form from Priceless Poses Photography, contact Stephanie Hair at 918-207-9150.

Each year Student Council recognizes Seniors on Instagram and Facebook. Seniors: please check your email and submit your reply to the questions along with a senior picture you want to use. Must be emailed back to Ms. Brant before 4/12/2022 (next Tuesday).

Interested in being a member of the Sequoyah Cheer Team? Tryouts are April 18, 19 and 21. Scan the QR code to sign up!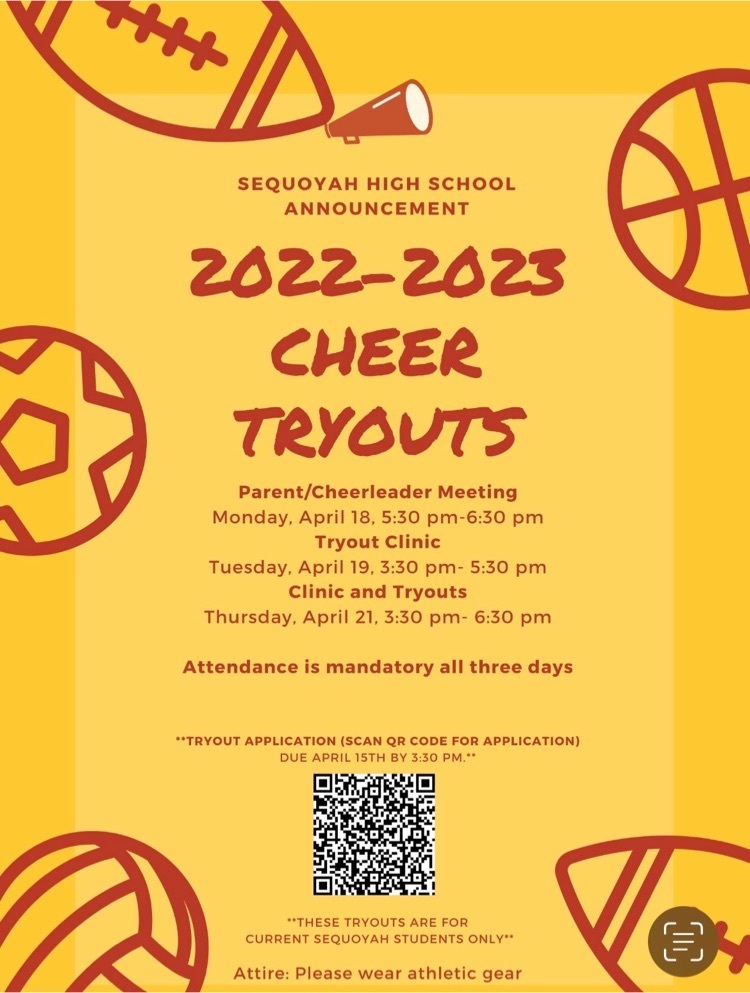 Softball games scheduled for today have been cancelled.

⚾ games schedule for this evening at Westville have been rained out. We will try to play a varsity doubleheader here, tomorrow, 4/5, if field conditions allow. Tentative start time of 1st game is 4:30.