Football game for tonight has been cancelled due to weather. We will play Edison at home on 10/16. Drive home safely.
Parent/Teacher Conferences
Check out what's happening at Sequoyah this week!
Attention SHS Football fans. The Football game scheduled for Monday 9/11 VS Tulsa Edison @ SHS has been moved to an away game @ Tulsa Edison. The game will be played at LaFortune Stadium at 7:30. The stadium is located next to Tulsa Memorial HS.

Need a cool pair of sunglasses? Want to help out the Sequoyah Archery Team? Check out this fundraiser!! Contact
Amy-Etzkorn@cherokee.org
or ask a team member for more information.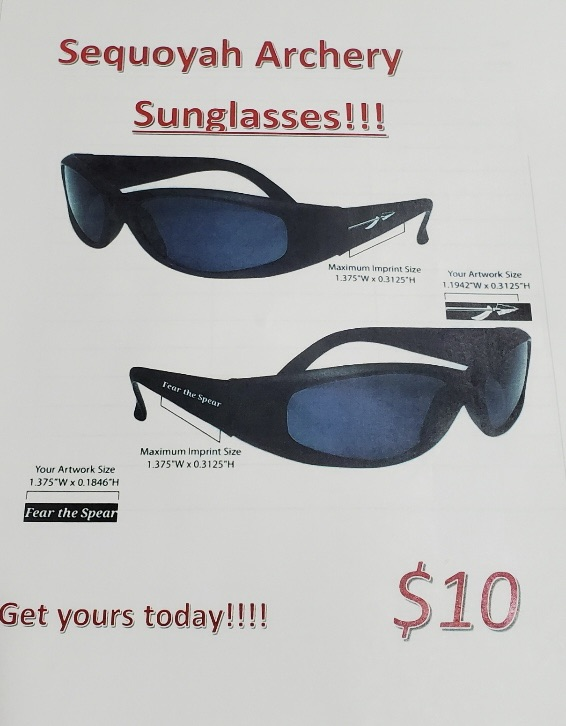 Attention SHS Football Fans! The Football game at Eufaula is Friday Sept. 8 at 7PM. Please come support your favorite Team! Please see attached for Eufaula Public Schools Safety Protocol for Friday's Game. Be safe and Lets Go Indians!!
VB Tournament at Okay is Saturday only Sept 16th. There are no games on Friday Sept 15th. Tournament scheduled is attached.
9th Grade FB Game Scheduled for Sept 7th at Sallisaw has been cancelled. The 9th grade game set for Sept 11 has been moved to Tulsa Edison. Start time is 7:30. The game on Oct 16th at Edison has been moved to a home game starting at 6:30
SHS VB Games and Tournament Sch. for The week of Sept 5. Game Times for Sept 7th @ Chouteau have changed to 4:30 & 5:30. The sch for the Wagoner VB Tournament has been attached. Lets Go Lady Indians!!

HOPE Club Princess Lila Bible in the 71st Cherokee National Holiday parade. Lila is a senior this year at Sequoyah. Seniors Kamryn Scott and Ethan Morrison handed out the candy.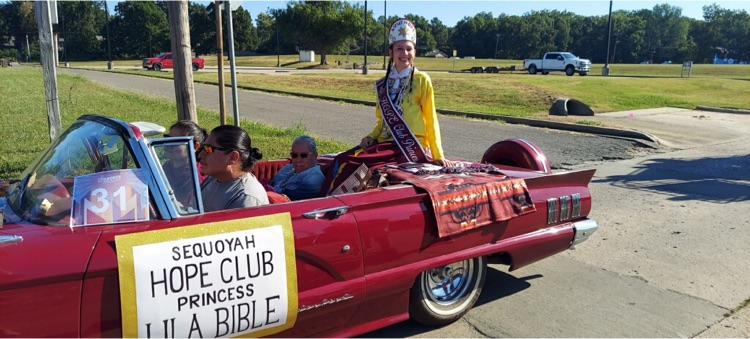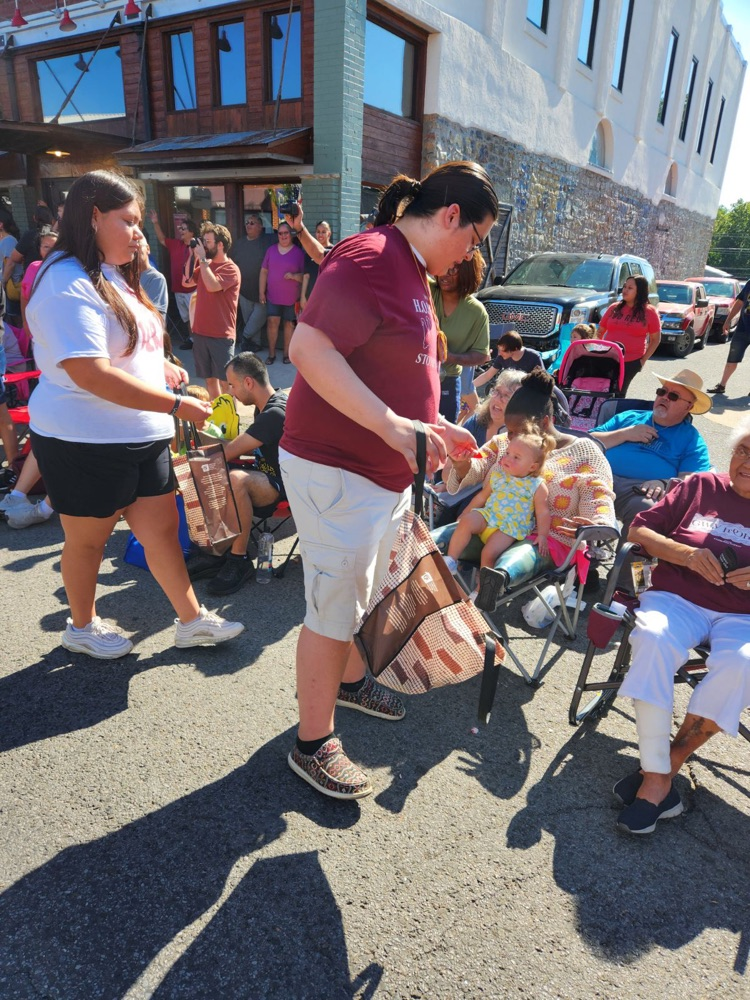 Congratulations!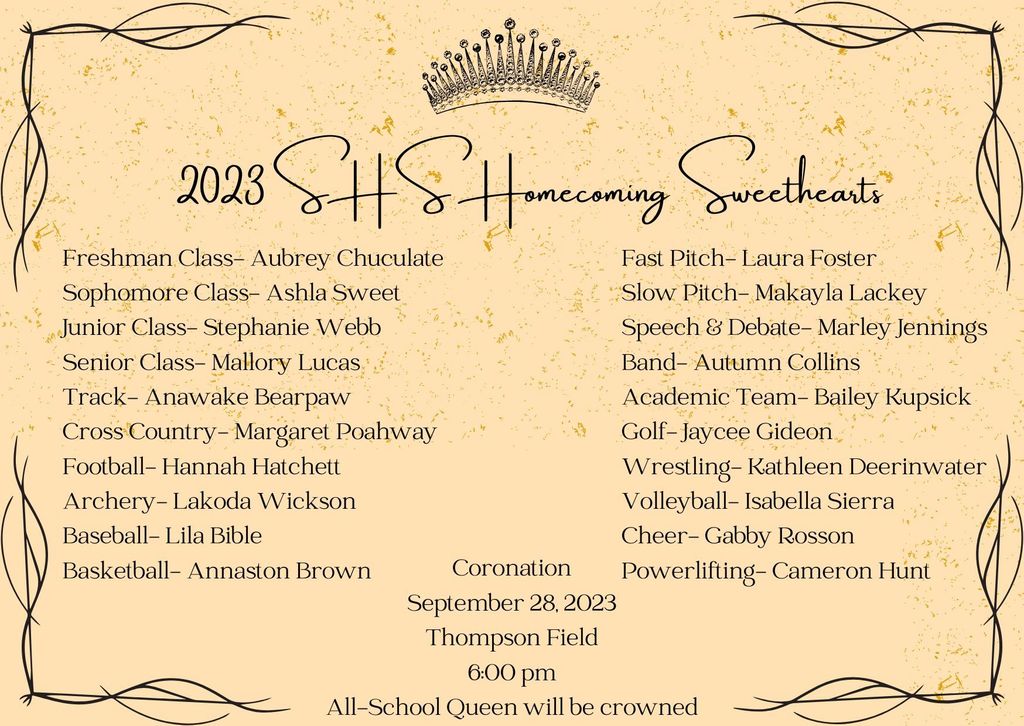 Check out what's happening at Sequoyah this week!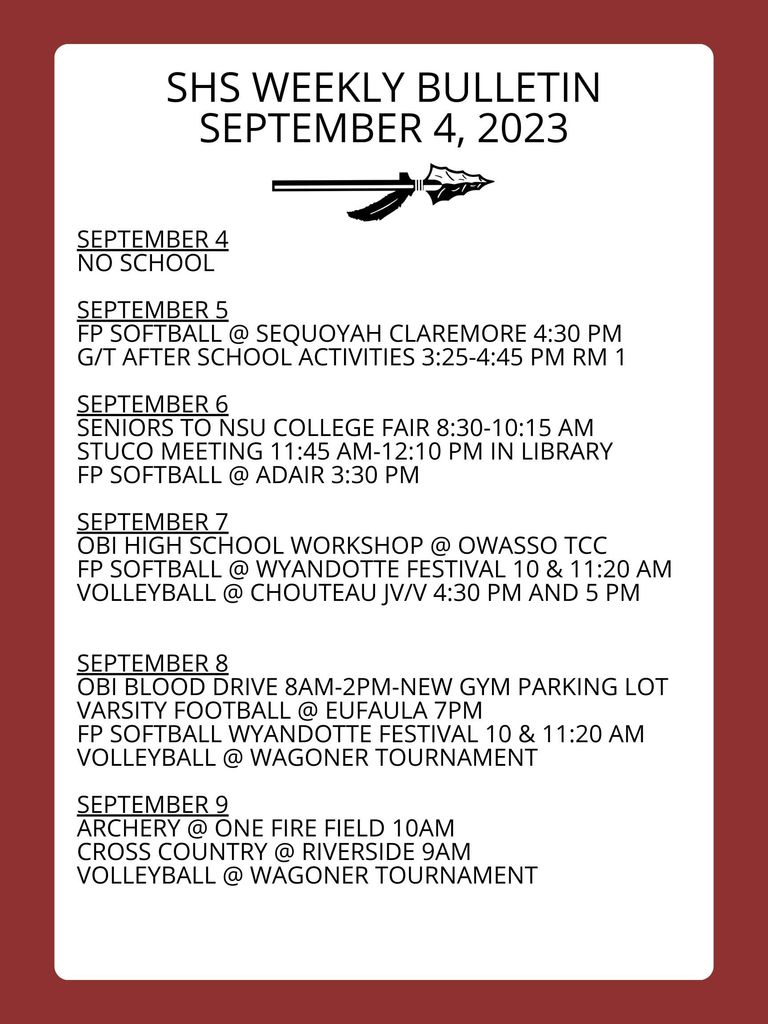 Congratulations to Lexi Acuff who placed 3rd place Women's division on Saturday at Traditional shoot at the Holiday shoot! Great job, Lexi!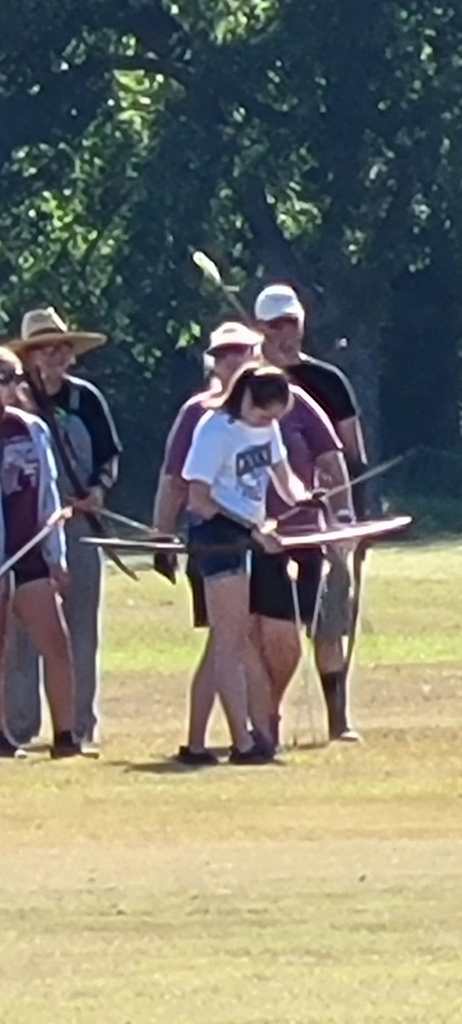 Sequoyah Cheerleaders are hosting their annual mini-cheer camp and performance during the week of Sept. 14th. Practice will be Sept. 12th and 13th. Performance will be during halftime of the game on Sept. 14th. To register complete the form by clicking on the link below. Registration can be paid the first night of practice. To guarantee a shirt, registration must be completed by Sept. 5th.
https://forms.office.com/r/YP0TRQ6q4i
Sequoyah football games are being video livestreamed by Lakes Country 102.1 this year. To watch the stream, go to
www.lakescountry1021.com
(there's no decimal point in 1021 in the website address), click on the "Sequoyah Indians" link in the "Sports" section of the main menu. Lakes Country Radio will also do a live radio broadcast on 102.1 FM. You can livestream the radio broadcast by clicking the "listen live" link on the Lakes Country website.
Theme for the football game tonight vs Muldrow is "We Can't Hide Our Indian Pride!" Purchase camo t-shirts at Sequoyah High School today, September 1st, from 10am - 12pm and at the game tonight!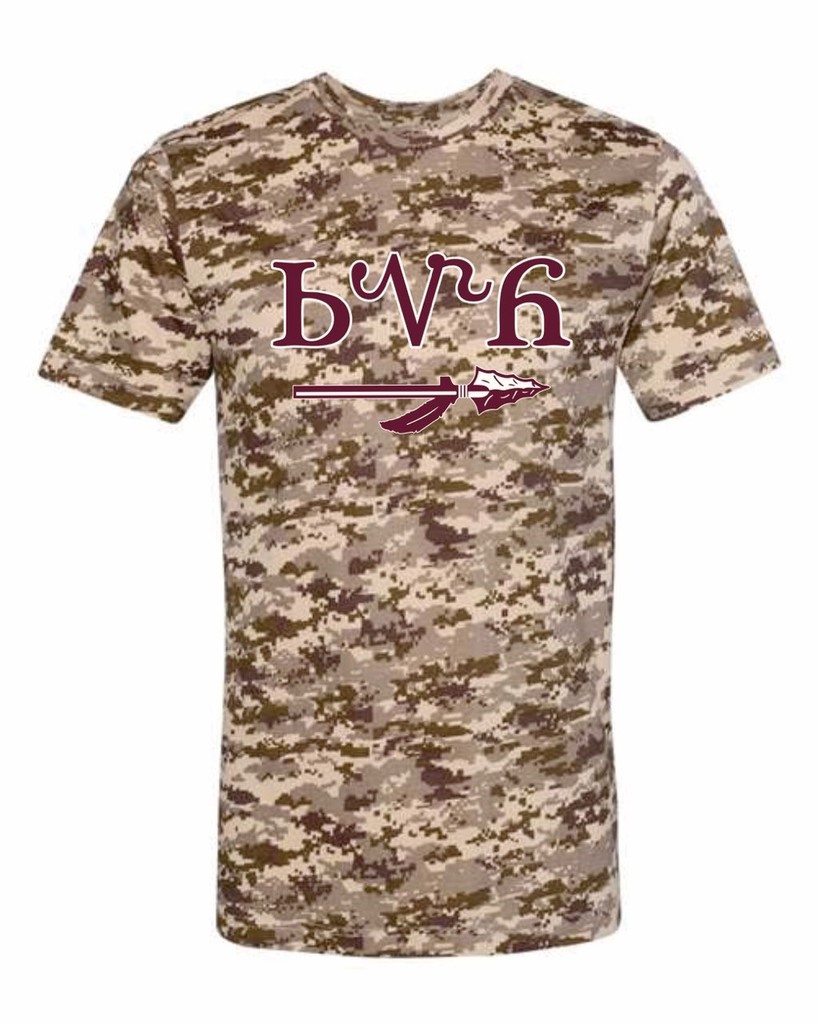 🏈 Sequoyah Football Game vs. Muldrow 🗓️ Friday, Sept. 1 ⏰ 7 p.m. 📍 NSU's Doc Wadley Stadium in Tahlequah Gate admission will be ✨free✨ for Cherokee Nation employees who show their Cherokee Nation Employee ID. All Sequoyah Students must show their Sequoyah Student ID for free gate admission.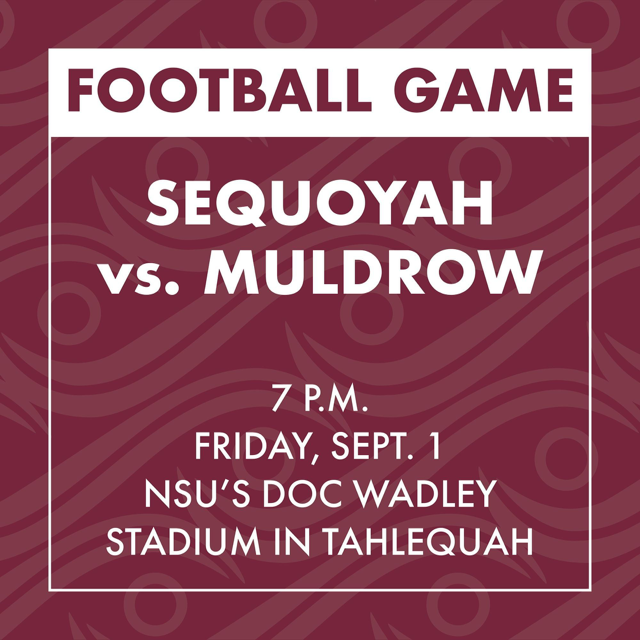 First pep assembly of the year and our student body was FIRED UP!!! We are ready for Indian Football!!!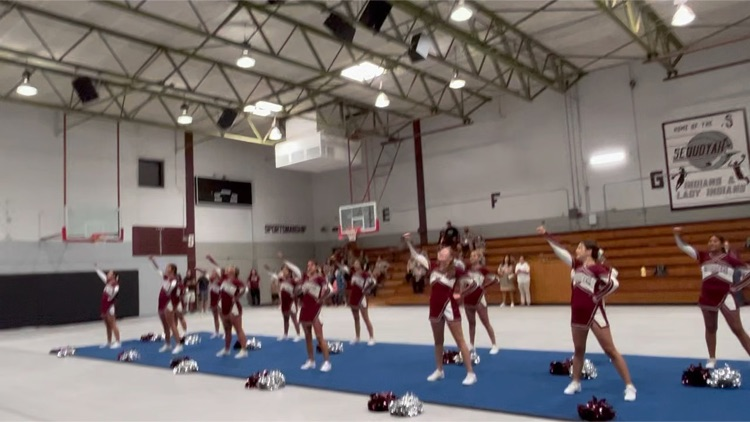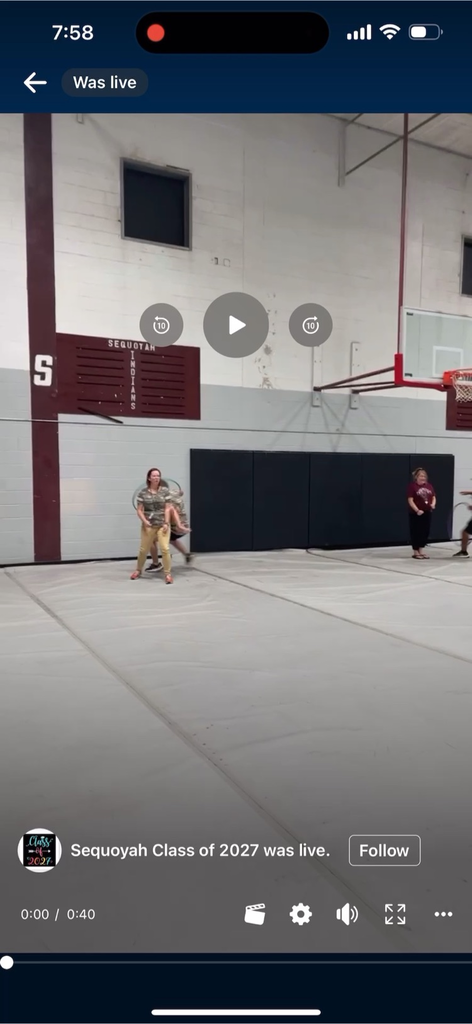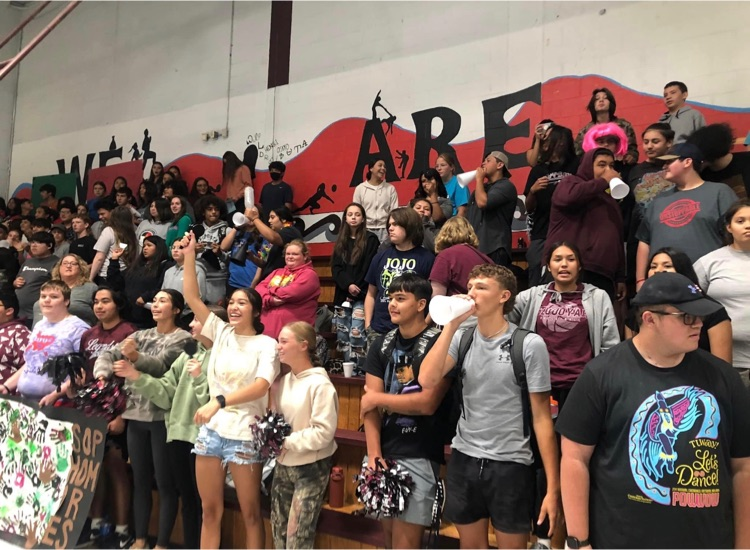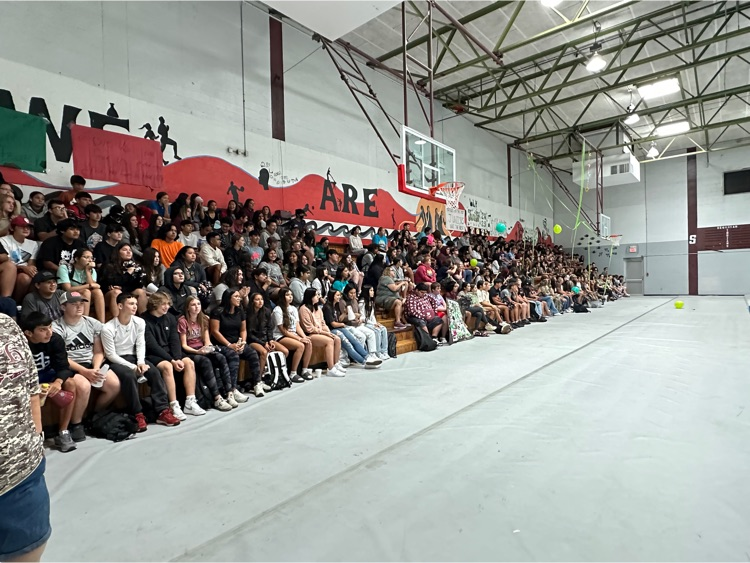 Camo T-shirts will be available for purchase at the Sequoyah High School front desk tomorrow, September 1st, from 10 am to 12 pm!
All students that want to be entered in the drawing for a pair of Apple Airpods must have their completed lunch forms turned in by tomorrow, August 31!