Start time of 🥎 game @ Kellyville tomorrow, Thurs., 9/2, has changed to 5:00.

🥎 games today at Vian will start at 6:00 instead of 5:00.

SHS 🥎 shut out Vian at home this evening 3-0 for another district win. Harley Culie pitched a no-hitter. Lady Indians are 2-1 in district.

SHS 🏐 picked up a W @ East Central tonight, 3 sets to 1 (25-13, 22-25, 25-14, 25-18)! Congrats, Lady Indians!

Seniors! Reminder that Senior panel pictures are Sept. 2. Contact Mrs. Conrad for more information.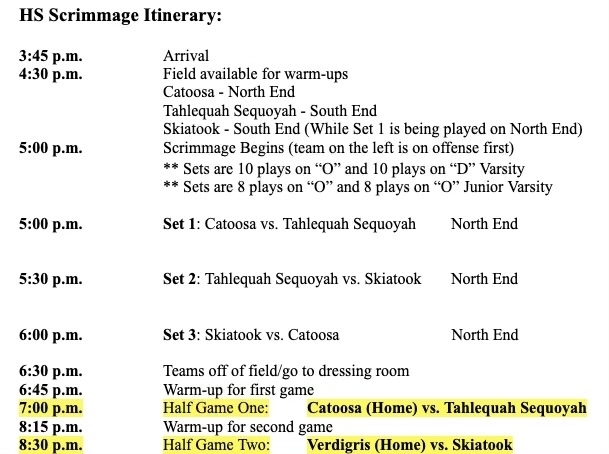 Volleyball Schedule Changes: Games today @ Verdigris start 30 mins later - JV 5:00, V 6:00. 8/26 (Thurs.) @ East Central - A 9th grade game has been added. 9th 4:00, JV 5:00, V 6:00.

We will host a vaccine clinic at SHS on Thursday, September 2, 2021 at 10 am and 1 pm for all SHS students that would like to be vaccinated for COVID-19. You must fill out the consent forms completely to secure a vaccine. This event is through a partnership with Cherokee Nation Public Health. The forms will be sent to your email address that is on file at our school. We will also have copies at the front desk today after 1pm. SHS students can still qualify for the $300 incentive through this event as well. Questions? email
brenda-ogden@cherokee.org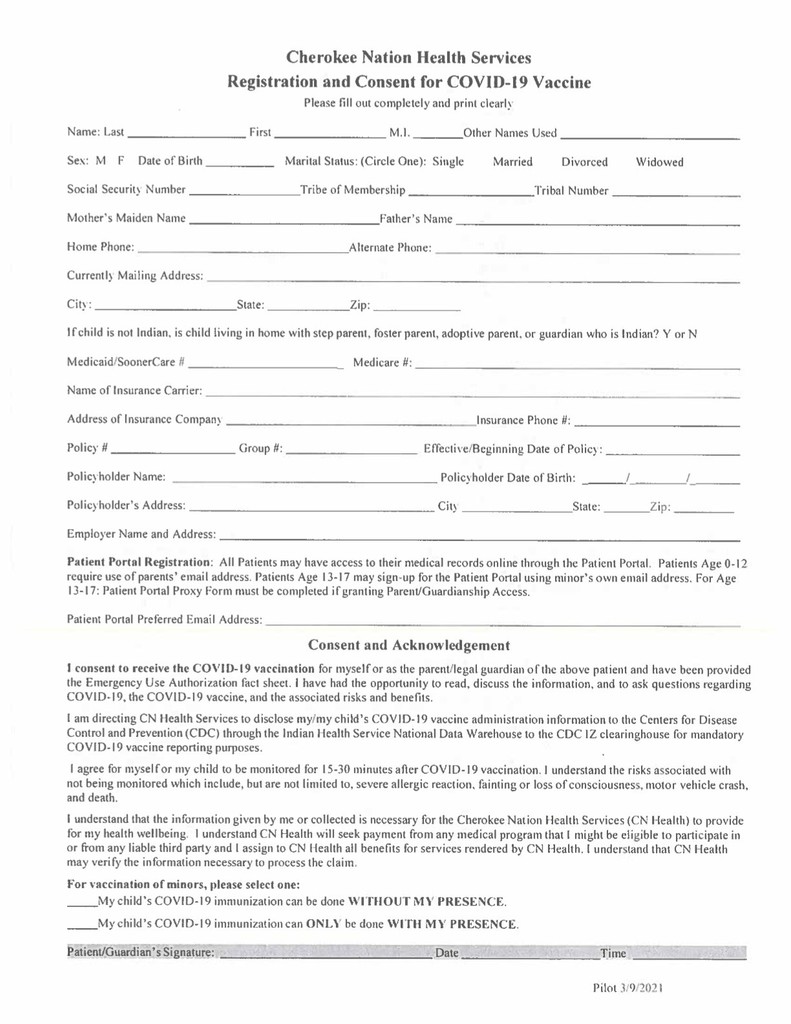 RSU Softball Festival Update: 5:00 vs. Collinsville. 6:30 vs. Coweta.

Softball games @ RSU Festival have been pushed back 3 hours due to rain. At this point, our estimated start times are 4:30 & 8:00.

Any covid exposure needs to be reported to Mrs. Cloud before your child attends school. We can excuse the absence if no isolation is needed. It is better to keep everyone safe and take precautions. Please wear a mask. Our next Covid vaccination clinic will be on September 8 at SHS- look for information on this on Monday. Email:
natalie-cloud@cherokee.org
Text: 918-316-9078

Monday- Freshmen and Seniors Tuesday- Sophomores and Juniors/TEACHERS/STAFF Wednesday- NO TESTING Thursday- Freshmen and Seniors Friday- Sophomores and Juniors/TEACHERS/STAFF Students need to be here at 7:45 am on their testing day. Is not here by 8:15 am- they will sit in isolation until 11:30 am. With Covid cases increasing, we need everyone to stay safe. Thank you, and I apologize for the inconvenience. Mrs. Cloud

SHS Stakeholders: We were momentarily placed on lockdown today while our Marshal service dealt with a suspicious individual that did not reach our campus. We wanted to let you all know we were taking all precautions to keep our school safe. Thank you, Mrs. Cloud

Please call us for information when your child has been exposed. We work with Dr. Gahn and the Public Health department from Cherokee Nation and have been trained on how to tell you what to do. We are happy to help:) Mrs. Cloud- Dorms and Students Covid-19 mitigation (918) 453-5179
natalie-cloud@cherokee.org
Mr. Crittenden- Athletes Covid-19 mitigation (918) 453-5177
marcus-crittenden@cherokee.org
If your child has been vaccinated there are different protocols for students that have not been vaccinated. Also, whether your child was in contact or close contact.....and vaccinated v. non-vaccinated. We are here to help you- please let us know.

Senior ladies, please wear or bring a tank top or spaghetti strap kind of top for panel pictures. It is much easier to wear it with the drapes. Also, all seniors need to schedule a time with Mrs. Conrad for their pictures.

The football team is currently searching for student athletic trainers. Duties will include but are not limited to; making sure athletes are hydrated, getting proper treatment, taping, and assisting with equipment. Student trainers will travel with the team to all games and events. This would be a great opportunity for students who are considering athletic training as a career. Please see Coach Hendricks or Coach Jones for more information.
SEQUOYAH VOLLEYBALL TOURNAMENT FRIDAY, AUG. 13 - SATURDAY, AUG. 14, 2021 for more details click the following link,
https://5il.co/x5jt

Reminder: Students that have received the Covid-19 vaccine are eligible for a $300 incentive stipend. Please turn in your vaccine cards by August 1, 2021. Students participating in extra-curricular events must have the exemption form or their vaccine card turned in by August 1, 2021 as well. Both forms will be sent to your emails this afternoon. Vaccine cards need to be sent to our school nurse at
brenda-ogden@cherokee.org

Student schedule pick up is scheduled for Tuesday, Wednesday and Thursday, August 3-5th from 8am-3:30pm. Our academic counselors will be here to assist you during that time as well. Any incoming Freshman that missed entrance assessments will make those up on the first day of school, Thursday, August 12, 2021. PLEASE WEAR YOUR MASK IN OUR BUILDINGS!