SHS 🏐 will go to #8 Summit Christian for regional, Sat., 10/9. Others in regional are #9 Corn Bible, & Wesleyan Christian.

SHS 🏐 beat East Central tonight at home in 3 straight sets. The Lady Indians closed out the regular season with 2 wins, both 3-0, & won 9 of last 13. Regional assignment will be announced tomorrow.

Harley Culie struck out 21 in final 🥎 game of the regular season last night!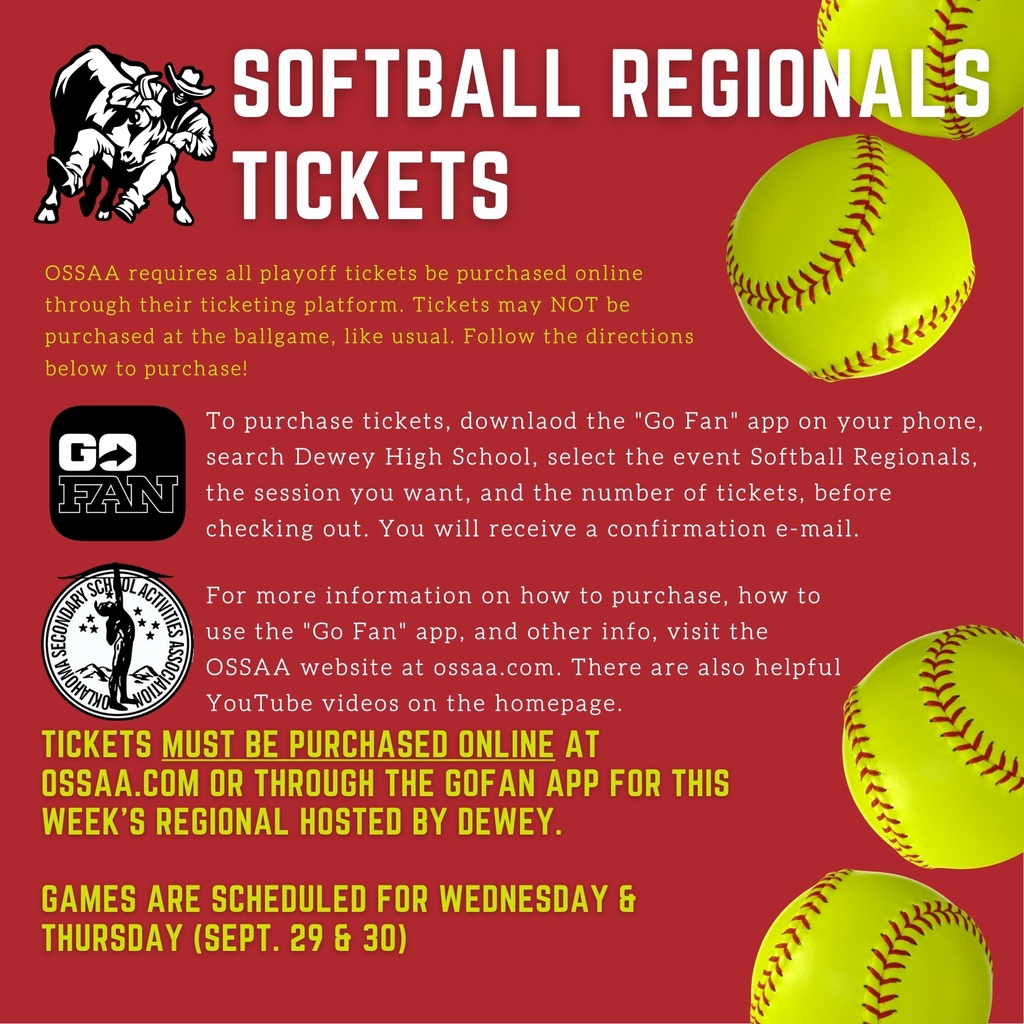 SHS 🥎 closed out the regular season with a 2-0 win at Wilburton tonight. The Lady Indians enter regional with a 25-11-1 record.

SHS 🏐 beat Hulbert tonight at home in 3 straight sets. This is the 3rd team that the Lady Indians have beaten in the 2nd meeting after losing to them earlier in the season. Final regular season game is tomorrow at home vs. East Central - JV 4:00, varsity 5:00.
Sequoyah Covid-19 Weekly Test Results

🥎 regional @ Dewey, this Wed. & Thur., 9/29 & 30. Bracket is attached. Our 1st game is 9/29, 2:00pm v. Henryetta. Tickets sold online only. $7 per session, each day is a session. Link for tickets will be on home page of OSSAA.com by 9am Tues., 9/28. No tickets sold at Dewey.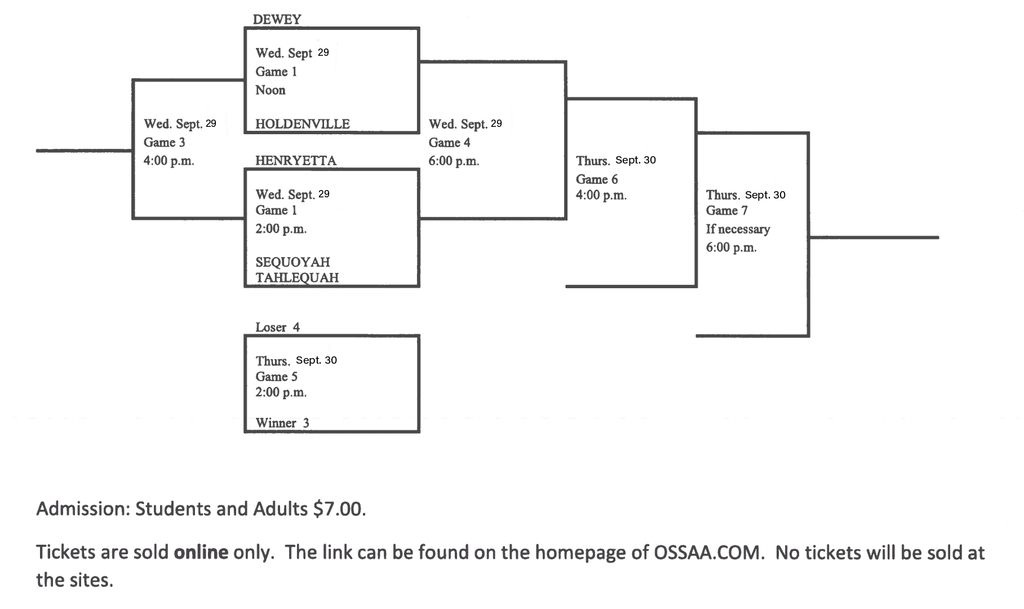 Semester Tests are next Tuesday 10/5/21 (1st and 3rd blocks) and Wednesday 10/6/21 (2nd and 4th blocks). Make sure all missing assignments are turned in and start studying now. Parents: contact your child's teacher via email if you need information. Thank you, Mrs. Cloud

🥎 regional at Dewey will most likely be Wed. & Thurs., 9/29 & 30. All OSSAA playoff events for 2021-2022 will use GoFan online ticketing only. 🥎 Regional will be our 1st playoff. 🥎 regional bracket & more info on purchasing tickets will be posted here when we receive it.
Pep Assembly today at Sequoyah High School. Seniors won the spirit stick AGAIN and the theme was Beach wear! Go INDIANS! Beat Lincoln Christian!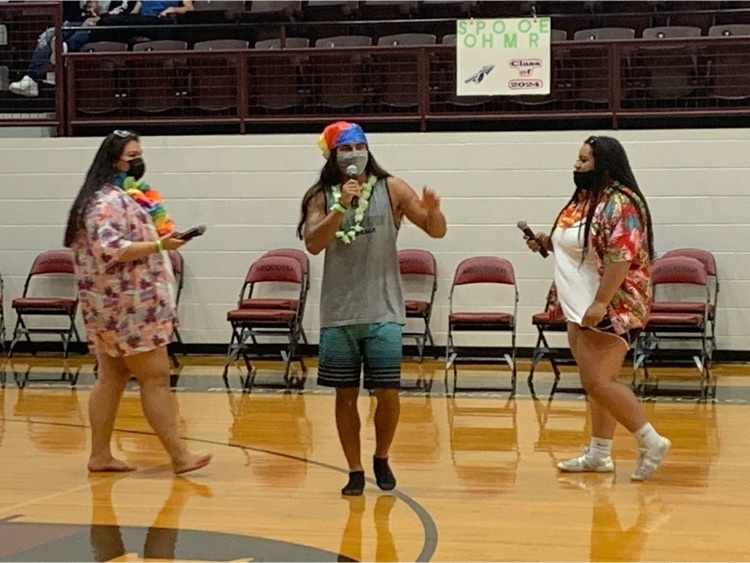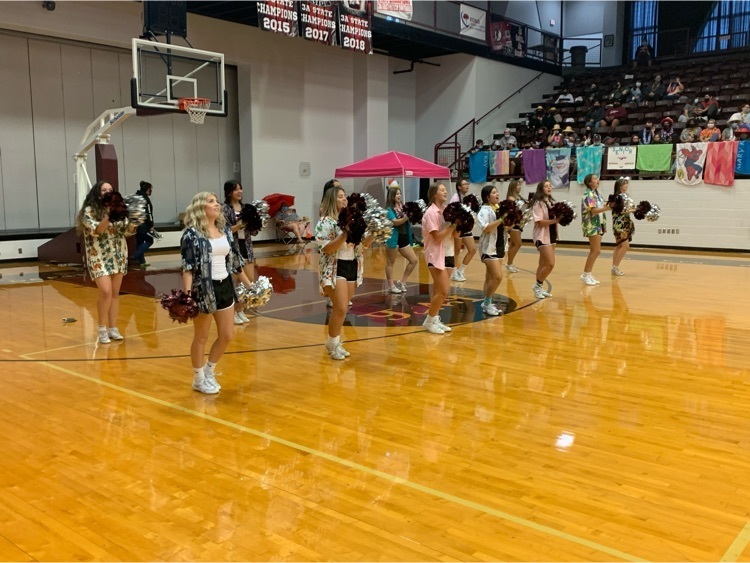 Arrive at 7:45 am and report to the testing area in the OLD GYM Monday- Sophomores/Juniors Tuesday-Seniors/Freshman/TEACHERS Wednesday- NO TESTING Thursday-Sophomores/Juniors Friday-Seniors/Freshman/TEACHERS Students that arrive after 8:15 am will sit in isolation until the next testing time at 11:30 am. Thank you for your help in keeping our school community safe! Mrs. Cloud

Students interested in the Sequoyah High School Fishing team should attend a meeting in the ISD room at 5pm on Monday, September 27th, 2021. Parent participation is encouraged. Those in attendance must wear a mask.

Our 🏈 game this week will be video live-streamed by Bravado Wireless. It will be available on the Bravado website & Facebook. Here are the links: • 
https://www.facebook.com/bravadowireless
• bravadowireless.com/bravado-tv/

Okay cancelled the 🏐 game scheduled for 9/23.   🥎 Regional @ Dewey, dates & times TBA. Revised schedule for NSU-Tahlequah 🥎 Festival attached. 9/23 - 11:40am v. Poteau, 1:20pm v. Ft. Gibson 9/25 - 3:40pm v. Pryor, 5:20pm v. Hilldale All games @ NSU field @ Crafton & Oklahoma.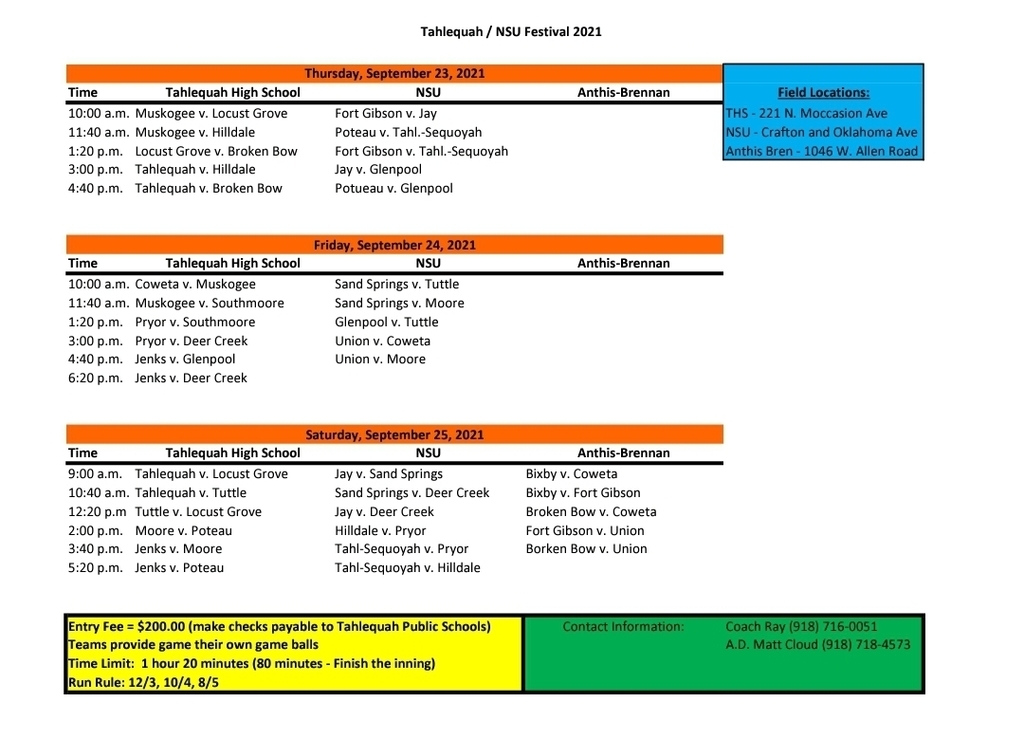 SHS 🥎 run-ruled Roland twice tonight at home. 15th straight win, 4th straight shut out. Lady Indians wrapped up district schedule with 11-1 record. Will go to Dewey for regional, dates & times TBA.

SHS 🏐 won 3-1 tonight at Locust Grove (27-25, 25-3, 22-25, 25-18). 3rd win in a row & 7th out of last 10 for the Lady Indians.

Varsity 🏈 @ Keys Sequoyah 0, Keys 47. Final.